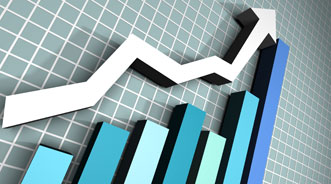 There's a bit of an odd coupling when you look at the types of vehicles that have generating the most traction among used-vehicle shoppers on KBB.com.
But as Kelley Blue Book's Arthur Henry points out, there are perfectly good reasons for that.
In the latest Hot Used-Car Report from KBB, Henry's analysis indicates that the biggest moves in used-car popularity are being made by a blend of small, fuel-efficient rides and large utility vehicles.
Those two segment types are polar opposites on the gas-price and size pendulums, and there are also different market trends explaining why each is on top.
The 2009 Hyundai Accent — which would be of the fuel-friendly variety — saw the most positive month-over-month change in share on KBB.com (among 2007 to 2011 model-year units). Its used-car shopping activity growth was at 27.4 percent, which led all models in the data set.
"Shoppers are gravitating toward this model because of its value proposition," Henry said in the report.
Meanwhile, he also pointed out that there are traffic activity gains being spotted among full-size utility rides. For example, full-size SUVs had the second-highest growth of any segment at 3 percent, trailing only hybrid cars (up 4.7 percent).
Henry's analysis indicates this boils down to seasonality.
"More families are taking road trips for vacation and are looking for a large vehicle to haul the family," said Henry, who is the manager of market intelligence and a market analyst at KBB.
Conversely, seasonality is also playing a role for the cars seeing the greatest decreases.
"Shopping for used luxury vehicles is strongest in spring and fall; the segment typically sees lulls in summer and winter," Henry said. "The models experiencing the greatest decrease in interest are the BMW 3 Series and 5 Series, and Mercedes-Benz C-Class and E-Class."
KBB provided the following charts to illustrate its findings:
Original article by Auto Remarketing Editor Joe Overby on August 1, 2013
John Paul Strong
John Paul Strong combines his two decades of automotive marketing experience with a team of more than 140 professionals as owner and CEO of Strong Automotive Merchandising.
Stay in the fast lane
Get industry updates delivered
to your inbox