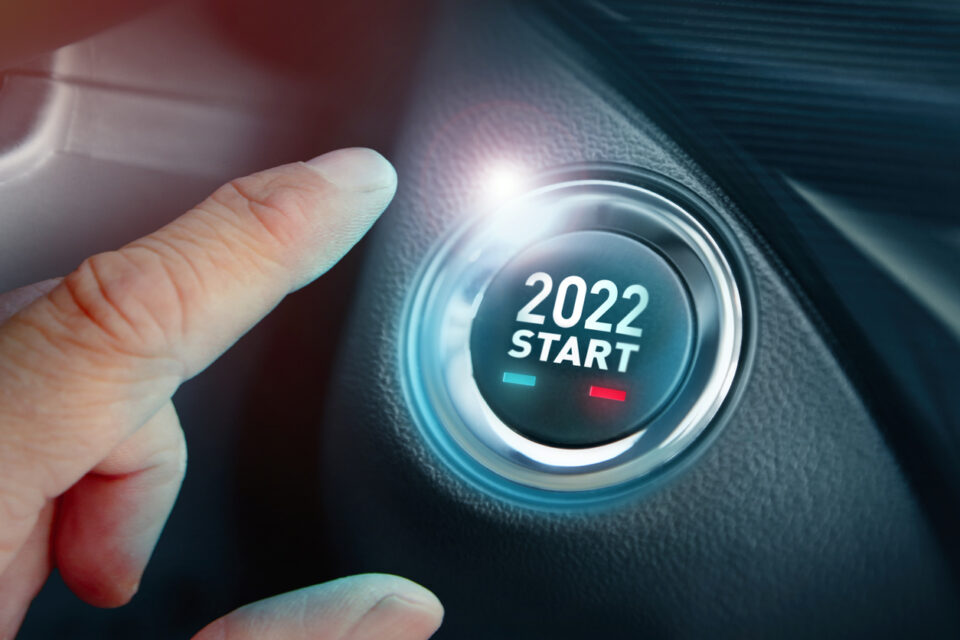 2022 Vehicle Sales Forecast Up 2.7%
The U.S. light-vehicle sales forecast comes in at about 15.5 million units for 2022. That is a 2.7% increase from 2021's estimate of 15.1 million, according to IHS Markit.
The report also predicts that it could take until 2024 or even 2025 for the auto industry to satisfy pent-up demand and fully rebuild new-vehicle inventories. The shortage goes beyond the microchip issue. It has been exacerbated by a lack of skilled workers and truck drivers, coupled with supply chain bottlenecks. Analysts expect vehicle production to reach 15.2 million next year, marking a 14.7% improvement from 2021. If production reaches the forecasted 17.2 million units in 2023, it will eclipse pre-pandemic 2019's figures for the first time.
Supply should continue to improve, but demand will likely outstrip supply until at least 2024.
Average Used-Car Price Exceeds $27,500
Prices continue to climb for used vehicles, now more than 33% higher than January 2021's numbers, according to Black Book. One of the causes behind the surge in used prices is the lack of new vehicles. As a result, people are holding onto their vehicles for longer, meaning dealers have fewer trade-ins than would be typical.
Used retail listings currently sit at around 16% lower than levels at the beginning of the year. Numbers are up from October, however, with 2.25 million used vehicles on lots in October versus 2.31 million in November. Interestingly, the most available used vehicles are often newer models up to two years old.
When new-vehicle inventory rebounds, used-car prices could fall abruptly. These two are often correlated; however, used prices are up 42% over January 2020, whereas new prices have risen only about 12%.
John Paul Strong
John Paul Strong combines his two decades of automotive marketing experience with a team of more than 140 professionals as owner and CEO of Strong Automotive.
Stay in the fast lane
Get industry updates delivered
to your inbox