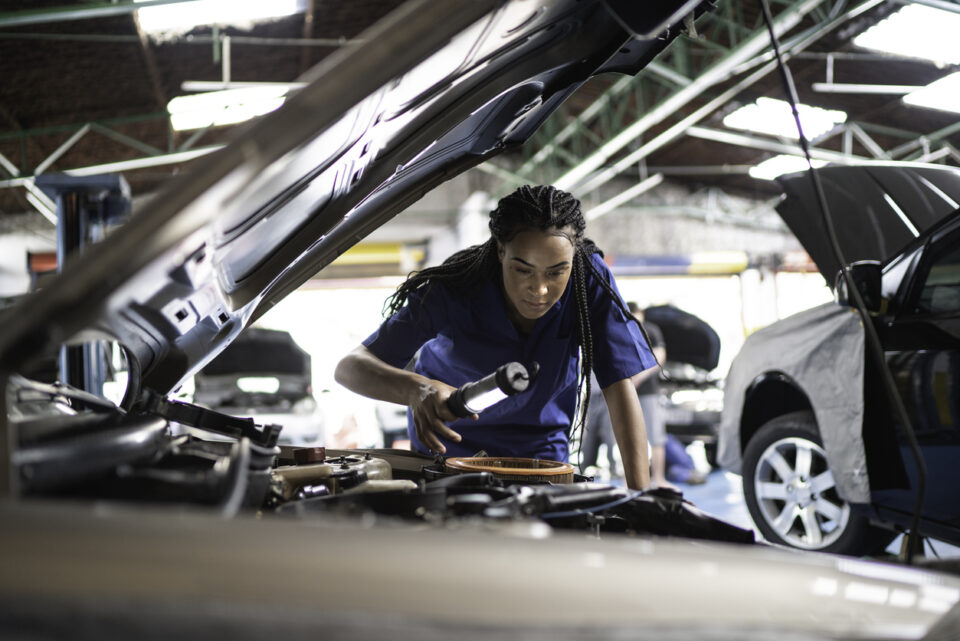 In order to be successful, auto dealerships must be profitable. But that's not news. That's true for any business, from a child's lemonade stand to every Fortune 500 company. For dealerships, a big part of yearly profits is produced by the parts and service department. In most cases, 40-55% of profits come from these integral departments.
Unfortunately, the parts and service department can also be the leaky pipeline of the business. It accounts for a majority of losses due to theft or other oversights. So, how can you minimize those losses? Here are five ways to plug the leak in your parts and service department.
Track and Audit Inventory
If a leak exists, one of the best ways to find its origin is with a combination of routine inventory audits and random inventory checks. Wall-to-wall audits can be performed annually, bi-annually, or quarterly. Their primary function is to keep an accurate account of the quantity and condition of the parts you have on hand. Random checks don't need to be wall-to-wall. Instead, check bins for shortages and follow up on any discrepancies with a thorough investigation.
In addition, implement a check-in policy for all shipments and deliveries. Also, review purchase orders to make sure they align with a parts ticket or repair order.
Keep Thorough Records
A lot goes on in the service department. Customers come in for routine oil changes, to get new wiper blades, headlamps, or brake pads. In order to be adequately compensated for all that you provide your customers, keep an accurate record of the variety of services, parts, and labor hours associated with each job. Even if the parts or services are given to a customer for free, keep a record of it.
Increase Security
Among your parts and service department policies should be an increase in security around valuable parts. They should be locked up in a separate area at all times. And, if possible, the parts and service department should be accessed from a different entrance than the rest of the dealership so that it can be properly secured whenever it is closed.
Provide Limited Access
Only certain employees need access to high-value parts. Establish a process that limits the access of new employees and requires that they be accompanied or supervised when retrieving parts. Customers should never be allowed in the lock-up area.
Policy Enforcement
Once you've established a policy, train all employees on the policies. You should also obtain each employee's signed and dated acknowledgment of the rules and their agreement to comply with them. Once the policies are fully in place, ensure compliance with appropriate consequences. Any failure to comply with the policies should be addressed, even minor infractions.
Once you've established these basic policies, you'll see a decline in the yearly losses suffered by your dealership's parts and service department. We can help increase the business for all departments through traditional and digital marketing solutions provided by Strong Automotive Merchandising. Contact us today to learn how we can serve you.
John Paul Strong
John Paul Strong combines his two decades of automotive marketing experience with a team of more than 140 professionals as owner and CEO of Strong Automotive.
Stay in the fast lane
Get industry updates delivered
to your inbox