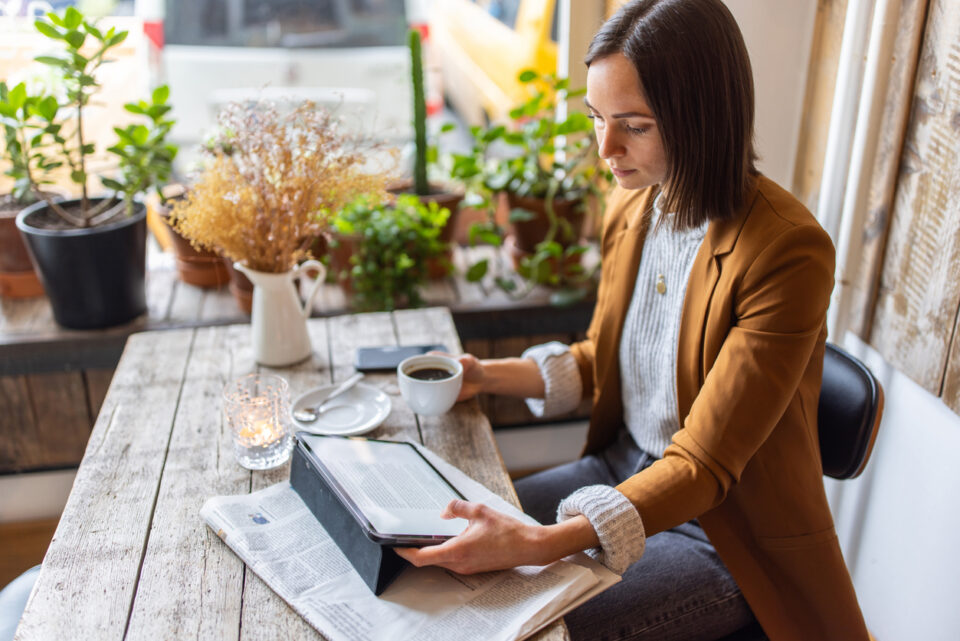 Technology, media, and communication have an interesting cyclical relationship. Technology changes to meet the media and communication demands of consumers, and consumers change the way they indulge in media based on the technology available. This cyclical relationship has become one of the engines driving innovation today.
We examine these five predictions from Imagine Communications on how consumer demands and technology enablers will change media technology.
We'll See New Streaming and Entertainment Models
One of the lasting results of the pandemic is the demand for cheap and easily accessible forms of entertainment. The demand for more home-based entertainment drove the introduction of direct-to-streaming movie premiers and applications such as WatchParty.
While traditional channels will continue to be a part of entertainment and the use of streaming services continues to grow, Imagine predicts that the demand for cheaper options will cause many platforms to change their business models. For instance, Netflix recently added commercials to its streaming platform.
Along with changes to existing media, new services offering online linear channels called FAST (free, ad-supported streaming television) will continue to grow. These subscription-free options offer consumers what they want – low-cost, niche-focused, in-home entertainment – and create a new advertising option for businesses.
All-In-One Streaming Solutions Will Replace Old Streaming Models
In the course of a single day, most Americans will use their mobile phone to check their email, scroll the web, or even watch sports. They will likely use their laptop or desktop computer to complete work tasks. In their downtime, they might watch a short clip from their favorite YouTuber. At home, their tablets will be used for gaming, streaming, reading, and communicating with friends before they finally turn on their television to catch up on the latest binge-worthy show. To be successful, content distributors need to support all the playout formats available and meet consumers where they are at any given moment.
One way to address that challenge is to create a version of the content for every screen and every format. This method is called static packaging. While it gets the job done, it is a time-consuming and inefficient method. Furthermore, this slow production model makes it difficult to respond to changing demands quickly. A second, more feasible method is unified origination. Unified origination is an all-in-one streaming solution that adapts to the screen size and type of consumers on-the-fly. This method gives content distributors the agility they need to respond to the market quickly.

A Combination of Linear and Digital Advertising Will Thrive
With these predictions, unification will not only exist in the form of all-in-one streaming solutions. Advertising will also see a unification of the best features associated with linear streaming and digital advertising. As Imagine puts it, there will be "One sell to the advertiser, one campaign, one definition of audience views – but realization across all platforms." Advertisers will be able to measure their advertisements using the same metrics as other digital platforms, such as views. They will also enjoy the premium features of television advertising, such as placement alongside relevant content and control over frequency and pacing. This shift is already being incorporated into Strong's Total Screen Domination strategy.

Continued Supply Chain Issues Will Reinforce the Need for the Cloud
The global chip shortage will continue through 2023, and for many media producers the solution will be the cloud. Even without the shortage, it has become increasingly more effective to place as much processing as possible in the cloud. Using the cloud allows content distributors to connect with their consumer base and advertisers easily, streamlining their entire process. "Operations in the cloud, for the cloud, and to the cloud."
Open and Easy-To-Use Integrations Models Will Be Essential for Growth
If you haven't noticed, streamlining and unification are two big themes for media changes in 2023. The media industry must embrace all opportunities for efficiency. In addition to increasing cloud usage, adopting unified origination methods, and combining linear streaming with digital advertising, the use and creation of open APIs is essential for growth. Open APIs allow companies to integrate and streamline their business models further by adopting new technology and integrating it with applications they are familiar with.
Adapting Your Marketing to These Changes
Why should businesses care? New technology has always changed the way businesses reach their customers. At one point, successful advertising was dictated by who shouted the loudest from the village square. Then, the printing press was invented, and newspapers and printed advertisements followed.
Advertising evolved from big block letters in the ads section, to witty one-liners on the radio, to 30-second commercial slots on television and social platforms. Technology and consumer habits continue to change how, when, and where businesses reach potential customers. Strong Automotive Merchandising stays on top of the leading practices and methods to reach your customers across platforms. With our Total Screen Domination strategy, we help you reach customers through TV, cable, OTT/streaming, and digital advertising. Contact us today, and we will help you adapt your marketing for 2023 and beyond.
John Paul Strong
John Paul Strong combines his two decades of automotive marketing experience with a team of more than 140 professionals as owner and CEO of Strong Automotive.
Stay in the fast lane
Get industry updates delivered
to your inbox