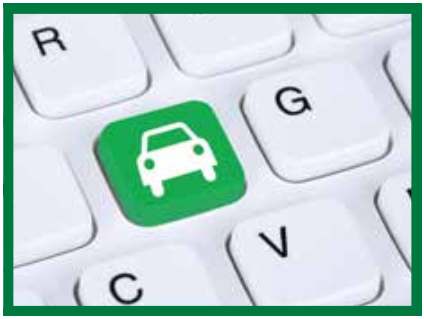 For the past month, I have been reading and rereading Google's 2015 Path to Purchase summary and decided to break it down to the three most relevant topics to increase your traffic and sales this year.
SEARCH
A lot of people ask my opinion on paid search. Well, the truth is my opinion is irrelevant because it's a fact that the American buying public spent over 16 hours searching for information on new vehicles before purchasing in 2015. With 89 percent of vehicle shoppers clearly representing the majority, there must not only be a budget toward search marketing but it must be a robust budget.
People are going to search for vehicles in a myriad of ways and with many different phrases. That's great as long as you are visible for your core products and can dominate your geography. You must be able to be found when someone does a search, whether it is for a vehicle, price or dealer. So the question really shouldn't exist in today's environment whether or not search is a good idea or a matter of opinion. It's a must.
VIDEO
The number of shoppers who will visit a physical dealership before a purchase continues to shrink. The current number of dealerships shoppers will visit is somewhere between one and two (depending on what source you read – this study showed 1.2), and that's down from five total dealerships visited in 2005.
My opinion is people no longer need to go test drive and "kick the tires" when there are millions of videos on products, brands and features all over YouTube. That's where shoppers are going to narrow down the their selection list. Why leave your home when you can save time by watching long-form video on a vehicle or from a dealer/OEM?
People are getting schooled on every aspect of their environment now from online videos. My reasoning is that video killed the traditional floor traffic source of tire kickers we all used to see. Video is something you are going to have to invest in, and there must be a custom aspect to it so you do not get lost in the crowd.
CONQUEST
The dirtiest eight letter word in marketing is how to "conquest" a shopper. The average shopper in 2016 now considers four auto brands before purchase from top of the funnel to the bottom. The reason the OEMs have been on the loyalty and retention bandwagon in recent years is because of how big a business conquest has become to them and their competitors.
Conquest targets are always a lower return on investment than previous customers. But these stats would show you are going to lose some of your customer base to other brands, so there must be an effort to conquest new customers on your behalf. This stretches far beyond purely digital executions, but based on today's buyer you better be living in a conquest state of mind, because everyone else will be.
I love to study customer channels, what makes people do what they do and why they respond. These three areas, search, video and conquest, will be the difference in growing versus shrinking in the future.
John Paul Strong
John Paul Strong combines his two decades of automotive marketing experience with a team of more than 140 professionals as owner and CEO of Strong Automotive.
Stay in the fast lane
Get industry updates delivered
to your inbox