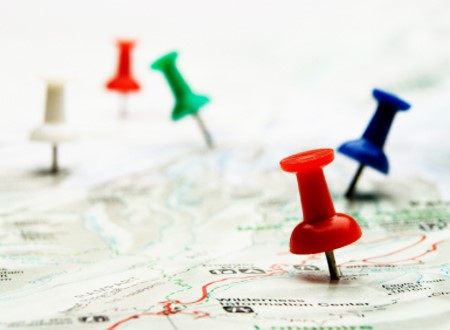 What is Local SEO
Local search engine optimization is the process of optimizing your website, listings, profiles and directories so that you can gain higher search rankings for geo-targeted or local based searches. As Google continues to gain a better understanding of semantic or language-based search, long tail queries and user search intent, and physical location based on mobile devices, they are going to show local results for more non-location specific search terms. This means searching a phrase like "Honda Accord" will return dealership pages mixed in with the informational organic results. The bottom line, all car dealerships are local businesses, and part of a community, you need to be optimizing for local search.
Super Charged SEO
Even if you already have SEO tactics in place for your dealer website, focusing on local SEO will prove to be extremely beneficial. Without online marketing to your local demographic, you are nearly invisible to the large majority of the people that would otherwise be happy to visit your business. Implementing a local SEO strategy will remove the invisibility cloak from your dealership, and help you reach those in your area who are searching for your vehicles and service department.
Local Search Conversion Rate Is High
These are the customers who are more likely to be looking for your physical location, and therefore more likely to be a service and sales customer ready to buy today. That's a market you don't want to miss out on.
Mobile Search Is Growing
Another reason that local SEO is so important is due to the growth of mobile search. As of today, over 30 percent of your traffic is coming from mobile devices. Your customers will be looking for you on their mobile devices and local SEO tactics can make you more visible.
Competitive Advantage
Only 20% of Google Business Pages are optimized. This is a free opportunity to improve your visibility with Google and only 20% of your competition are taking advantage. Based on pure opportunity, an ongoing Local SEO campaign is a no-brainer.
Local Search is Growing
Statistics show that local online search is up 58 percent from previous years. Over one third of all searches in 2015 will be local and when you include non-geo-targeted keywords that trigger local results, the number should exceed 50%!
The Most Important Signals that Boost Local SEO Rankings
The biggest factors for improving local automotive listings include the consistency of NAP (name, address, phone number) information, the number of citations or listings, the dealership's physical distance from a targeted city-center, the number of reviews (primarily on your Google Business listing, though other places do count), and how positive the reviews are overall. A good strategy is a balance between the number of citations and the number of positive reviews, so persuading your customers to leave great reviews on your Google Business page is a big part of the equation.
5 Steps to Local SEO Domination
STEP ONE: Claim your dealership listing on Google, and make sure to complete your listing until it's at 100%. This will require adding images, videos, links and more. When creating this listing, try not to use any keywords or location names in your business title or business description that aren't a part of your official business name or absolutely critical to accurately describing your business. Google can be funny about trying to game the system and "over-optimize".
STEP TWO: Use Yext to make sure that the information from your Google Business page is consistent across the top 50-ish directories and major local platforms. The key is to make sure the information is in the EXACT same format. Each of these will become a citation, which is hugely valuable. You can use Yext service to "overwrite" your current listings, but you will incur a monthly cost to maintain them. To do this manually, will only take about a week, and lasts until you decide to change it. Next you will want to research and make a list of other directories and listings that are relevant to your state, city, community or the automotive industry.
STEP THREE: Claim all of your social profiles. While social profiles are not strictly local-centric, many profiles will allow you to include/show your name, address and phone number. This is an incredible way to instantly give you a whole pile of local citations. You can use a service like KnowEm to help make the process extremely easy, but again there is a cost associated with it.
STEP FOUR: Make sure you have your foundational on-site SEO is in order, especially your geo-tags, and that at least some of the links you build contain your target City/State combo. You can also use some Zip codes in your anchors as well, to spice things up.
STEP FIVE: Do everything you can to get your happy customers to leave positive reviews for you on Google Places. You aren't supposed to directly solicit positive reviews, but there are plenty of ways to encourage great reviews.
Secret Tips and Shortcuts
We all want results and we want them yesterday. Unfortunately, there are no shortcuts worth taking. This is a simple, ongoing, blue-collar task that takes time and effort.
If you found this information useful or insightful, please make sure to pass it along.
John Paul Strong
John Paul Strong combines his two decades of automotive marketing experience with a team of more than 140 professionals as owner and CEO of Strong Automotive Merchandising.
Stay in the fast lane
Get industry updates delivered
to your inbox