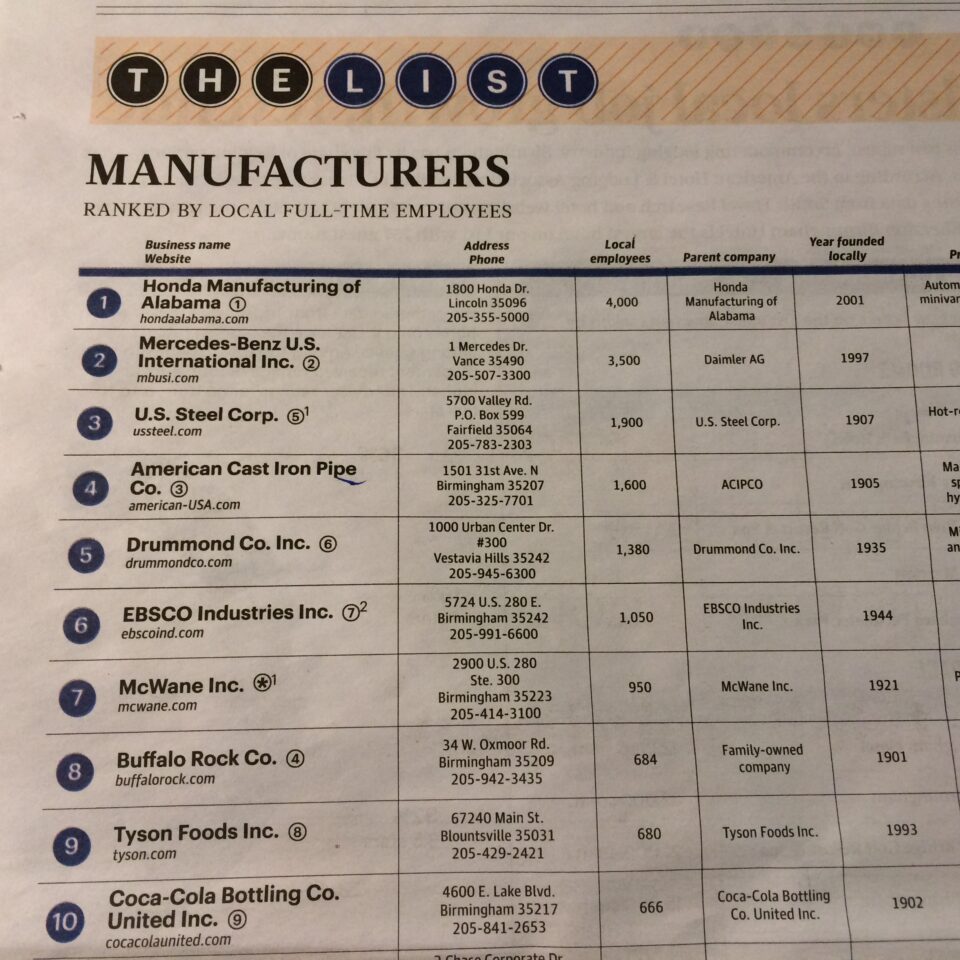 I decided to blog on a local topic that still puzzles me as a resident in Birmingham, Alabama. While reading the Birmingham Business Journal over the weekend I saw this list of the largest manufacturers in the Birmingham area.
With all the steel, coal, pipe and food/beverage companies it was surprising to see our two local automakers Honda and Mercedes in the top two positions. The reason for the surprise is I hear so little about these two companies and their manufacturing efforts in the local news. The fact that they account for 7,500 local employees should be something that is talked about far more often in Birmingham, but for whatever reason it is not.
Up until last year with Mercedes, there was little to no dealer advertising presence about the plant being located here and the quality workmanship and meticulous attention to detail they brought to building vehicles. With Honda, you see very little manufacturer presence in any tier of advertising for the fact of how many of their vans and SUVs are built here locally.
I'm not living in a dream world where I think everyone would wake up and magically buy a car from one of these two brands because they are built right here. It's just a little surprising that this state and community has not gotten behind these brands a bit more.
John Paul Strong
John Paul Strong combines his two decades of automotive marketing experience with a team of more than 140 professionals as owner and CEO of Strong Automotive Merchandising.
Stay in the fast lane
Get industry updates delivered
to your inbox