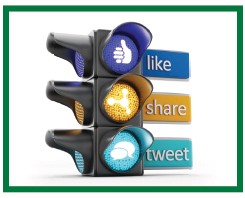 Ever since attending management classes last year at Harvard Business School, I have read every article that it has published about social media and social media marketing. The latest, though, has been the best; it was called "Marketing in the Age of Social Media," and some of the stats would blow you away.
Fortune 500 companies have blown millions of marketing dollars year after year trying to develop social media strategies, and far more of them have failed than succeeded. "In the era of Facebook and YouTube, brand building has become a vexing challenge. This is not how things were supposed to turn out. A decade ago most companies were heralding terms such as viral, buzz, stickiness and form factor, but despite all the hoopla many of these efforts really haven't paid off."
I share that excerpt because it is the same old regurgitated language that social media companies are selling to dealers while they create the same "auto post" for your dealership that they are posting for your competitor. It is a common practice for myself and others in our company to friend or follow not only our dealers but their competitors within the same market. And it is embarrassing when you see three contiguous dealers all post the same content on their social media channels at the same time. It does no good to the consumer and makes your effort appear less than stellar to any consumer who is trying to decide between multiple dealers.
There were stories in this article that talk about how Under Armor outflanked Nike, which is viewed as a brand giant, by creating a social media campaign around its "we must protect this house" message from its TV ads that ran during high-profile sporting events. Where Nike got hung up on using celebrities to create buzz for its ads, Under Armor created a campaign that was as mutually targeted toward female athletes as it was men and it positioned itself as "the underdog," which was the same approach Nike used in the 1980s to establish its meteoric rise to fame.
Another story highlights how Coca-Cola went "all in" on its social strategy called "Coca-Cola Journey," which since its inception has only garnered 676,000 subscribers to its YouTube channel. Then you take a look at Red Bull, which has a fraction of the budget but has a subscriber base of 4.9 million because of how heavily it promotes "branded content." Red Bull has done this by creating more interesting content from extreme sports, content loaded for thrill seekers and videos that have a whole lot more likelihood of getting passed around between a group of snowboard buddies vs people who want to see something about Coke.
A dealership's content and message should be treated the exact same way. There is no room for "auto posting" images of products and the latest TBT (throwback Thursday) picture. Your content must be genuine and be something relevant to what people care about in their day-to-day lives. Content and strategy for social marketing need to be original and appeal more to the community than the dealership. At that point, you are creating a message that a crowd can follow. It is a message that allows people to like, share and repost rather than just propping up a picture of a vehicle.
A social strategy takes time, effort and an appeal to the local community in order to be successful. You cannot "create a crowd" or build a "social ecosystem" with the same old garbage that your competitors are posting to their social channels.
John Paul Strong
John Paul Strong combines his two decades of automotive marketing experience with a team of more than 140 professionals as owner and CEO of Strong Automotive.
Stay in the fast lane
Get industry updates delivered
to your inbox