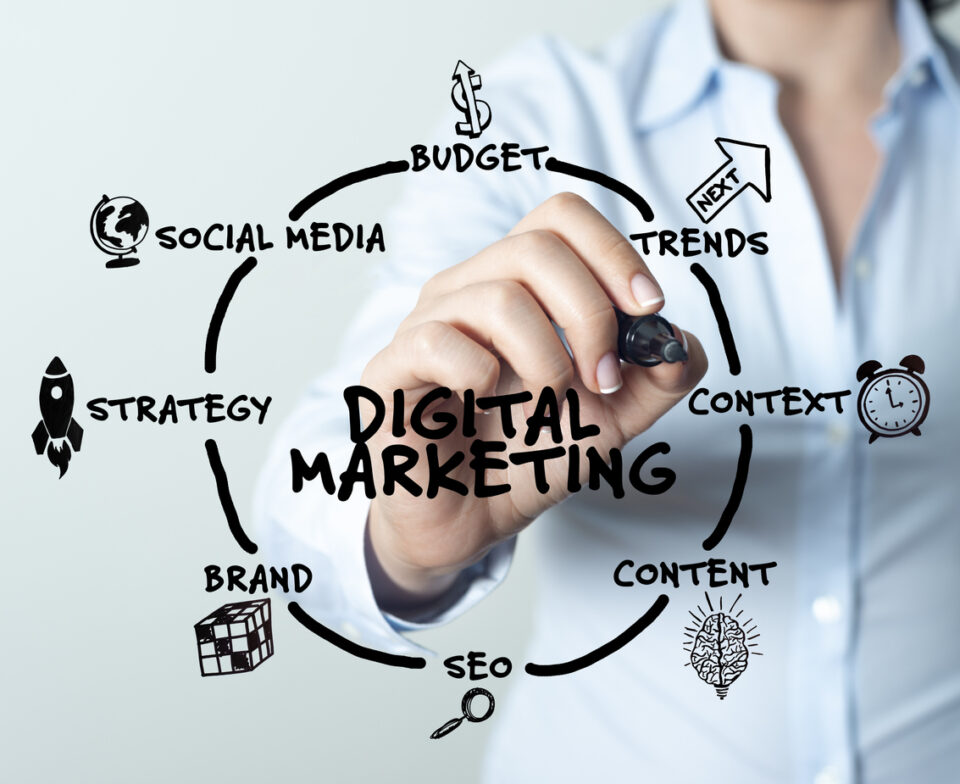 When Bob Dylan sang "The Times They Are a-Changin'," it was a little early to be thinking about the rise of artificial intelligence (AI), but the times truly are changing when it comes to how advertisers can interact with existing and potential customers. With AI being touted as a way to revolutionize advertising by providing a more personalized and engaging experience for consumers, Software Development Times reports, Google is set to use AI to create personalized ads. It's an exciting time in the advertising industry, because when used properly, generative AI can help us bring more effective advertising to fruition more quickly. As a Google Premier Partner, Strong Automotive Merchandising has access to technology like this, and our Digital Marketing Team can use it to help you deliver your message to customers in a more efficient – and quicker – manner than your competition.
How Strong Uses AI To Stay Ahead Of The Curve
While AI has the ability to collect vast amounts of data from users' interactions and behaviors, the use of that data depends on how it's focused and interpreted by humans. This data can be used to analyze consumer preferences, interests, and purchase history, allowing advertisers to create more targeted and relevant advertisements. Using our access to AI models, our Digital Marketing Team can take advantage of this data to deliver personalized and targeted ads that resonate with consumers on a deeper level, increasing the likelihood of conversion and customer retention.
While there are some valid concerns about the use of generative AI, recent innovations in this area can enable conversational advertising. Google AI has already developed a method for transforming traditional static ad formats into dynamic conversations. Instead of simply displaying banners or videos, brands can engage in real-time conversations with consumers, offering personalized product recommendations, addressing inquiries, and providing support. This interactive nature of advertising can enhance the user experience, building stronger connections and fostering brand loyalty.
Generative AI is already being integrated into Performance Max campaigns. Our team is skilled in using this Google Ads platform, and Google's data shows that advertisers using Performance Max receive an average of 18% more conversions for a similar cost per action.
The Human Touch
AI-driven algorithms can also optimize advertising campaigns in real-time. Through constant monitoring and analysis of the data we collect, Strong can identify which messages, creatives, or channels are most effective and adjust campaigns accordingly. This iterative approach maximizes advertising efficiency, ensuring that resources are allocated to the strategies and channels that yield the highest return on investment.
Another thing that we're seeing: Google AI can facilitate predictive advertising, giving us insights into consumer behavior patterns, purchasing trends, and opportunities for up-selling or cross-selling. With these developments, ads can change in real-time to adjust to a customer's specific search terms and pain points.
There are even more changes on the horizon. These technologies can be integrated with voice assistants or chat bots, allowing users to interact directly with brands and receive immediate assistance. Whether it's answering product-related questions, providing recommendations, or resolving issues, AI can significantly improve customer satisfaction and brand perception.
Delivering Quantifiable Results For You
With so much changing, it's nice to have a constant. Whether it's digital outreach, social media, direct mail, or media buys for TV and radio, Strong remains your partner for driving real, quantifiable traffic.
John Paul Strong
John Paul Strong combines his two decades of automotive marketing experience with a team of more than 140 professionals as owner and CEO of Strong Automotive Merchandising.
Stay in the fast lane
Get industry updates delivered
to your inbox