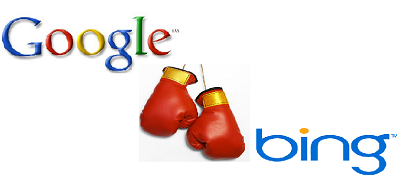 The assumption has always been that Bing users were part of an older age demographic. First, Bing hasn't resonated as well with the younger demo. Second, Bing (and Microsoft explorer) comes pre-loaded on a Windows PC. Meaning, if someone (and this often applies to older users) just wants to easily pull the machine out of the box, open it and browse the Internet, they will stick with the default settings.
With new demographic data and Bing tracking now available in Analytics, we can compare the ages of the users clicking on our ads. We assume no longer.
This chart shows Bing traffic really takes off in the 35+ age groups, while Google stays fairly consistent with the population density throughout all age groups.
What's the takeaway? Bing offers lower competition, a lower CPC and a high percentage of shoppers aged 45+, with real buying power. If you are not maximizing your paid search on Bing, you could be missing out on a great opportunity to increase quality leads.
John Paul Strong
John Paul Strong combines his two decades of automotive marketing experience with a team of more than 140 professionals as owner and CEO of Strong Automotive Merchandising.
Stay in the fast lane
Get industry updates delivered
to your inbox