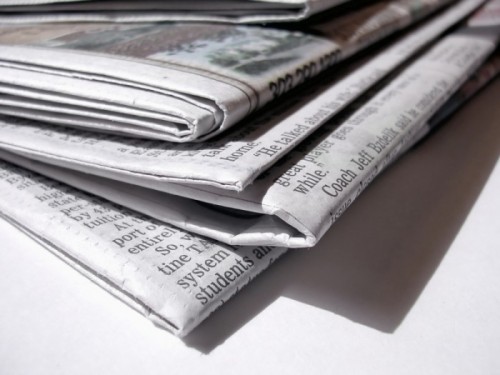 I would love to take credit for such a catchy slogan but truth be told I stole it from Fox News. The story was about newspaper columnists creating their own brand identities. They were doing this so one day they could leave their prospective media outlets and become their own centers for news and commentary. They would gain independence by not relying on the structure of a major print news publication. The issue at hand was that most of these writers would fail. While they might be good reporters, they ultimately lacked the experience and knowledge to run a business.
I also recently read a Facebook post that cited the number of large market newspapers that had either stopped their printed circulation or gone out of business altogether. It discussed waste and the obscene cost that newspapers require to be printed and delivered. It also pointed out how much more content could be created and distributed faster online.
This got me thinking about how our company places so much emphasis on online content for our automotive dealers' websites. Many people take content for granted and don't truly understand that our world is content based. When you live in an age where people would rather look at the screen on their phone than look at you, you need relevant, informative and engaging content. Otherwise the audience will look at something else.
John Paul Strong
John Paul Strong combines his two decades of automotive marketing experience with a team of more than 140 professionals as owner and CEO of Strong Automotive Merchandising.
Stay in the fast lane
Get industry updates delivered
to your inbox