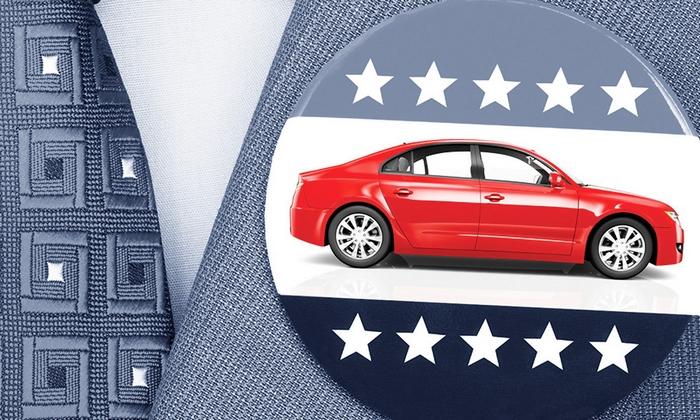 What lies ahead in 2016 for the automotive industry? With the Olympics and presidential election as bookend blockbusters, one can only imagine the emphasis on security in Rio de Janeiro surrounding the games in August and the rants on terrorism from every candidate thru November.
So here we go into the new year with our forecast of what you can expect, and how you can button up and batten down to be better prepared.
Automotive sales are forecasted to do well with IHS analysts in The Detroit News article from October, 2015 predicting 17.8 million next year and 18.2 million in 2017. The number for 2015 was at 17.3. That's good news for those who are prepared.
BUTTON UP: Internet review is absolutely essential because shoppers are going to generate more online activity than ever. From vehicle presentation to coordinating communication with your BDC, that figure of 'an average of 18 websites visited during the shopping cycle' is a comfort zone and '1.8 dealerships physically shopped' is more imposing as a pressure point.
BATTEN DOWN: If new vehicle sales are on the upswing, used sales should be as robust. Inventory management is a must both for price range and vehicle mix. With gas prices remaining reasonable, those with ample truck/SUV selection will come out of the gate doing well.
Politics will start ramping up beginning with the February primaries thru July and the national conventions: Republicans in Cleveland the 18th-21st and Democrats the following week in Philadelphia.
BUTTON UP: Make sure whomever is buying your media is aware of any and all election activity in your market. If you are a TV advertiser, air time could be hard to come by. Also look at your 2016 calendar now for opportunities: 5 Saturdays in April and July, Memorial Day is May 30, July 4th falls on a Monday and Labor Day comes early in the month.
BATTEN DOWN: If you see your market is going to be pinched by primary elections, begin to look at an alternate media choice, especially to maintain mid-year momentum. Although economic forecasters feel interest rates, inflation and gas prices may rise, they will still be low by historical standards. With a positive economic picture, the market should be responsive to events. The big thing to watch is the Fed and if they raise the interest rate.
PICK A PRESIDENTIAL WINNER? I wouldn't venture a guess but I found this graph from an Automotive News article showing candidate contributions – nobody got it right in the last two!
Top beneficiaries of auto dealer contributions to presidential candidates in the past 2 campaigns
| | | | | |
| --- | --- | --- | --- | --- |
| 2012 ELECTION | | | 2008 ELECTION | |
| Mitt Romney | $1.67 million | | John McCain | $774,290 |
| Rick Perry | $253,100 | | Mitt Romney | $257,905 |
| Barack Obama | $132,811 | | Rudy Giuliani | $227,450 |
| Tim Pawlenty | $43,250 | | Barack Obama | $169,222 |
| Newt Gingrich | $37,470 | | Hillary Clinton | $124,009 |
Automotive News, April 6, 2015
John Paul Strong
John Paul Strong combines his two decades of automotive marketing experience with a team of more than 140 professionals as owner and CEO of Strong Automotive Merchandising.
Stay in the fast lane
Get industry updates delivered
to your inbox