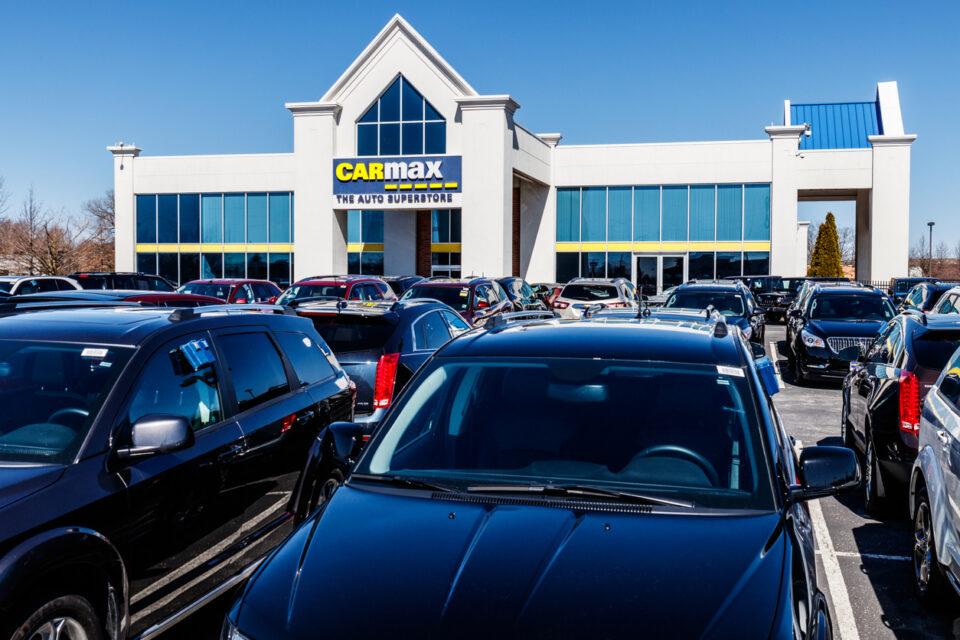 Sales Improve at CarMax After Bleak Q1 Earnings
When CarMax released its first-quarter earnings, investors learned that nearly 80 percent of sales days had been negatively affected by the coronavirus. Now, June's numbers suggest that sales are nearing a full recovery.
During the first two weeks of June, comparable-stores sales were within 10 percent of last year's levels. Additionally, web traffic and leads rose by double-digit percentages vs. year-ago levels after both were down by about 11 percent in CarMax's first quarter, Automotive News reports.
Still, the retailer has announced that it will not move forward with the 13 new physical stores it had planned to open in 2021.
As America's largest used car dealer, CarMax's results hold insight into how the used vehicle market may respond to other dealerships as well.
Toyota Wins First Place in OEM-Supplier Survey
Toyota comes in at number one in the North American Automotive OEM-Supplier Working Relations Index Study, released Monday. The Japanese automaker ranked first place in all 22 categories on the index.
The study has taken place every year since 2002 and examines the relationship between OEMs and their suppliers. Toyota has ranked first every year except 2009 and 2010 when it was surpassed by Honda.
The index examines six U.S. and Japanese automakers. The full ranking list begins with Toyota followed by Honda, GM, Ford, FCA USA, and Nissan. Given the recent turmoil caused by the pandemic, maintaining strong relations with suppliers is more important than ever for automakers.
Canadian Parts Suppliers Optimistic About New Trade Deal
The U.S.-Mexico-Canada Agreement (USMCA) was negotiated to replace the North American Free Trade Agreement (NAFTA). The new agreement goes into effect on July 1, and Canadian parts suppliers are feeling optimistic about its outcomes.
According to the head of Canada's Automotive Parts Manufacturers' Association, the industry will see 25 percent more business, along with more jobs and only a modest cost increase. Automation, along with developing technology like machine learning, is predicted to help suppliers keep costs down. The Canadian association believes there may be an increase of up to 5 percent across all vehicle costs, but it will not be enough to force automakers into raising prices.
Analysts state that it takes about two years to see the full effects of a new trade agreement like the USMCA. Contrary to the above predictions, the International Monetary Fund conducted a study that forecasts increased costs to automakers. This is due to the USMCA forcing automakers to source parts from within the trading bloc. The effects will surely be evolving and complex, and time will tell how the deal will affect cost and sales for the agreement's signatory nations.
John Paul Strong
John Paul Strong combines his two decades of automotive marketing experience with a team of more than 140 professionals as owner and CEO of Strong Automotive.
Stay in the fast lane
Get industry updates delivered
to your inbox