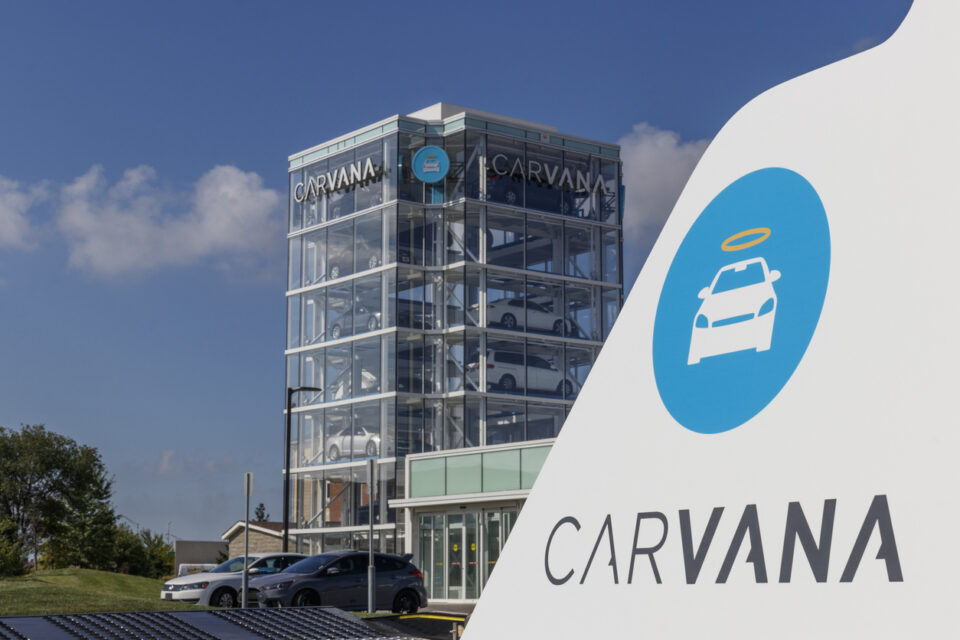 Three years ago, Carvana looked like a brilliant option for many car buyers. The company offered high-quality used vehicles for premium prices, but it also offered online shopping and delivery straight to the buyer's door. At a time when almost the entirety of the country was undergoing some form of lockdown, Carvana thrived.
But that market peaked and has apparently passed. In 2022, Carvana began acquiring used cars at higher rates than many of those vehicles were worth, attempting to take advantage of a smaller number of new vehicles being produced due to – among other things – a semiconductor shortage. This led to a glut of used cars, trucks, and SUVs within Carvana's inventory. The trajectory of used car prices has posed a problem for Carvana's ability to turn a profit.
As a result, Carvana posted a fourth-quarter net loss of $806 million for 2022, a nine-fold increase from its reported $89 million fourth-quarter loss just one year earlier. Carvana says it has unloaded 27% of its inventory and will continue to reduce its inventory and ad spend.
There's an Upside
What do Carvana's troubles mean for new car dealerships? There's certainly good news on the horizon. One of the reasons consumers have turned away from Carvana is that there is now greater availability of new cars, trucks, and SUVs on the market. That means that there are more traditional customers – folks coming onto the lot to check out new vehicles in person – than there have been since the pandemic hit the hardest.
There could be a light at the end of the tunnel for Carvana, too. After a cooling streak, used car prices have once again increased, jumping 4.3% from January to February this year. This marks the largest month-to-month jump since 2009. Still, Carvana must contend with rising capital and interest expenses that exacerbate recent heavy losses.
On the other hand, used car sellers whose dealerships are already in a healthy position will benefit from the upward trend in used car pricing.
Careful Management
It's easy to criticize Carvana for one of its clearest mistakes: The company thought it had changed the selling and buying experience for good, so it purchased many vehicles during the pandemic for more money than they were worth. The Drive reports that some people were flipping cars and making a profit by selling to Carvana.
Instead of carefully managing its inventory, Carvana raced ahead and continued to purchase used vehicles at an accelerated rate. Buying inventory at an inflated rate has damaged its brand and cost the company real money.
What's Next
Used – and certified pre-owned – vehicle sales are still a valuable asset for dealerships around the country. Interest rates on car loans have risen, and may continue to rise due to the Fed's inflation-fighting strategy. This means that some buyers won't want to pay a potentially larger and longer-term loan that a new vehicle may carry, so they may remain committed to purchasing a used vehicle.
But as Carvana's example has shown us: One of the keys to running a successful dealership is managing inventory correctly. You can read more about predictions and tactics for a successful spring selling season in a separate article.
Let Us Help
At Strong Automotive Merchandising, we don't look at just one segment of the motor vehicle industry. We take an overall approach that combines our data-driven expertise with a team of experts who can implement an effective advertising and marketing strategy quickly and seamlessly. Contact us today, and let us put you on a path to increased sales and growth.
John Paul Strong
John Paul Strong combines his two decades of automotive marketing experience with a team of more than 140 professionals as owner and CEO of Strong Automotive Merchandising.
Stay in the fast lane
Get industry updates delivered
to your inbox