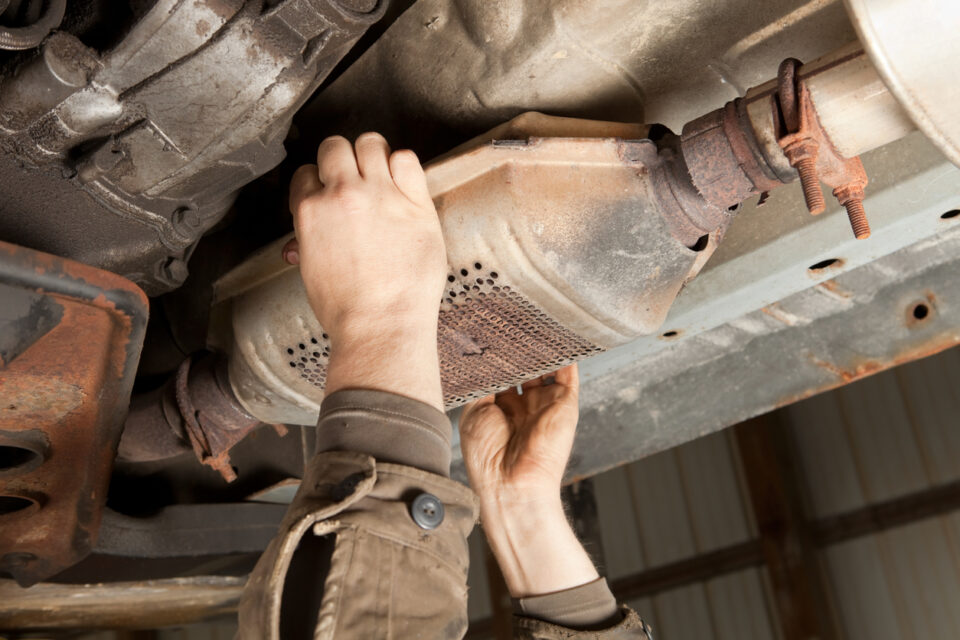 News Roundup – February 24, 2022
Toyota Clinches Top Auto Ad Viewership During Olympic TV Airings
The Winter Olympics have wrapped, but not before manufacturers took advantage of a prime ad opportunity. Makers like Toyota and Chevrolet aired ads to reach the games' millions of viewers, with one of Toyota's "Start Your Impossible" commercials taking the lead in the first week. According to iSpot.tv's rankings, Toyota's "Ice Match" ad claimed the most impressions for the week of February 7, leading Chevrolet's runner up by more than 700,000 impressions.
That's a slim difference in this competitive arena. The ad, which featured athletes playing hockey with everything from sled skates to snowboards, garnered a total of 233,027,071 impressions with an estimated ad spend of $14,829,492. Chevy's "Taco Truck" ad followed with 232,312,887 impressions and a $12,586,003 estimated TV spend.
Rise In Catalytic Converter Theft Prompts New State Laws
According to the National Insurance Crime Bureau, catalytic converter theft rose 325 % in 2020.
Catalytic converters contain a variety of precious metals like platinum, making them an appealing target for thieves. To deter theft, officials in several states have presented new bills that would make it more difficult to profit off stolen parts.
In Washington State, where converter theft spiked by 3,800%, two bills now await Senate approval. One would require scrap dealers to file more detailed documentation when buying converters, and another would bar them from buying the parts from anyone other than vehicle owners and businesses. In California, where theft has also skyrocketed, a proposed bill would also complicate thieves' efforts to sell the part for scrap. The bill would require dealers to mark converters with the VIN prior to selling it, and it would also require specific record-keeping by any recyclers who acquire the parts as well.
Tesla Has Yet To Open Its First European Gigafactory
In late 2019, Tesla announced plans to build an expansive new Gigafactory in Grünheide, Germany – what would be the company's first production site in Europe. Construction was completed in just under two years, with some locals already placing pre-orders for the site's first electric SUVs. However, multiple delays have pushed the plant's opening with no clear start date in sight. While much of the machinery is up, running, and even building test models, the factory still lacks the permit necessary for commercial production. The slowdown can be attributed to a number of complications, including environmental concerns and the addition of a battery plant application that was added after the initial permit application was submitted.
Tesla's European customers are currently served by costly imports from factories in the U.S. and China, who contributed to last year's global sales of 936,222 Tesla vehicles. The German factory would add to the company's annual production with a 500,0000-vehicle capacity. When the all-clear is given, the plant will start production with the Model Y midsize SUV.
John Paul Strong
John Paul Strong combines his two decades of automotive marketing experience with a team of more than 140 professionals as owner and CEO of Strong Automotive Merchandising.
Stay in the fast lane
Get industry updates delivered
to your inbox