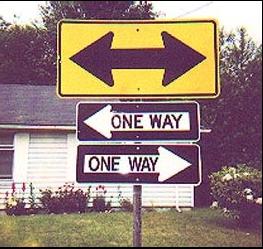 I have heard owners and manager's comment that their competition is beating them and they don't know how. Today there are very little excuses, when all it takes is one click on their homepage to view their specials. With compliance becoming more of a factor, often you can see how customers get to whatever deal because the disclosure spells it out down to the dollar.
This should be an on-going practice within every dealership, certainly within the first few days after incentives have been released and throughout the month to stay current with any special event promotions on their site. I also suggest looking at the presentation of prices on inventory pages for new and used vehicles. Visual perception has a fascination with depth and when a shopper looks at a vehicle with "Was/Now/Internet Special" or something to that effect; my feeling is it holds them just a moment longer to get a grasp of the pricing range.
The good news is you can get a very accurate picture of where the competition has put their emphasis. The bad news? It goes both ways.
John Paul Strong
John Paul Strong combines his two decades of automotive marketing experience with a team of more than 140 professionals as owner and CEO of Strong Automotive.
Stay in the fast lane
Get industry updates delivered
to your inbox