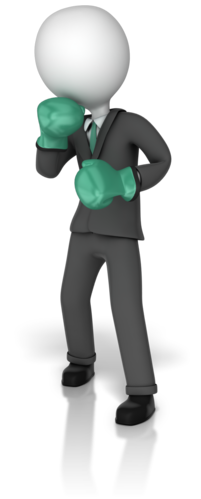 It seems as the car business gets better more dealers start to discuss with me how they should fix the internal problems within their store rather than what is happening outside of their store. I call this the "Competing with others vs. competing with yourself scenario."
Rewind the clock 4 years and we were sitting in the peak of the selling season of 2009. The height of the economic recession and the time of year when dealers are use to their business being robust. I took a minute today and read some meeting reports of mine from July of 2009 and was amazed at the items being discussed in the meetings. Talking about everything from days where there was zero traffic coming in the door to multiple dealers hung up on the fact that another competitor was outselling them were common denominators of each of these reports.
Fast forward to present day and we are in the peak of the selling season of 2013. The SAAR is hanging around 15.9 Million and most dealers are posting their best sales and profits over the last decade in this year. The talk on the street now is as much about "how do we get more good salespeople" or "do you have any tips to better handle the internet leads that we are getting?" There is very little talk about what the competition is doing – it is more of a game to find the cure for keeping business flowing through the doors of the dealership without creating mass chaos and backlash.
While you must always focus on your competition and be keenly aware of what they are doing, making yourself great today is just as much a competition with yourself as it is with anybody.
John Paul Strong
John Paul Strong combines his two decades of automotive marketing experience with a team of more than 140 professionals as owner and CEO of Strong Automotive Merchandising.
Stay in the fast lane
Get industry updates delivered
to your inbox