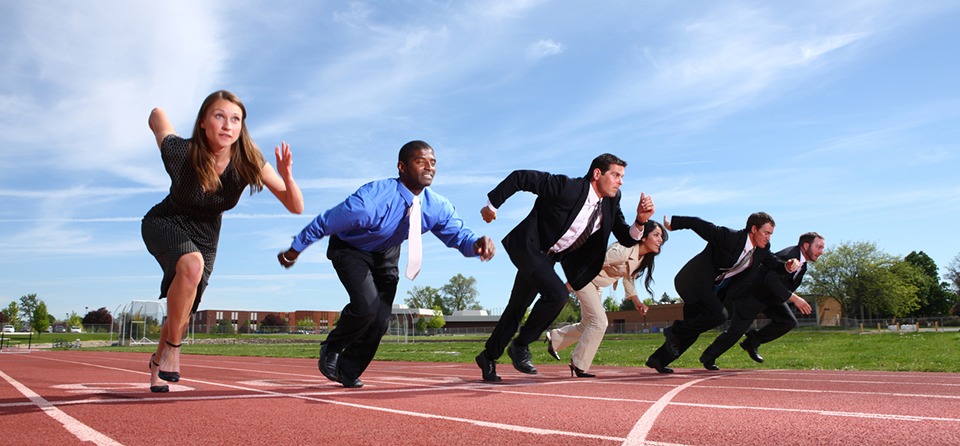 If there is no competition, there are no winners. I love to win. I love to beat the odds. I love to compete knowing that it makes me a better, stronger person. But if there's no real competition, then winning just doesn't feel like winning. Case in point, with Labor Day weekend, there are countless dealerships with Labor Day marketing campaigns. Look at the following graphic. What do you see?
Just a simple Google search reveals four dealerships using Google Ads to boost their online traffic. There's only one problem, they all look the same. Each of the dealerships appear to use the same corporate provider for their online marketing. Each of the dealerships in this search looks pretty much the same. What would make someone choose to visit one site over the others? There's really nothing that distinguishes one from the others.
When you have one provider for corporate dealers, there is no real interest in one dealership being competitive with another. Competition has been taken out of the equation and you are left with "cookie-cutter" ads. When there is no investment from the provider in competition between clients, everything looks the same—and the results are the same.
What makes me so competitive in life and business is the fact that competition makes me a better person. It makes me hustle harder knowing that I can be better. Wouldn't you want the same desire for your dealership? Don't you want your team to hustle harder because your goal is to not just compete, but to surpass a competitor?
The same goes for your online marketing. You must stand out from your competitors and do more than just the minimal online campaign if you want to compete. It's more than just surviving with other dealerships, it's about thriving amongst your competition. If there is no competition, there are no real winners. When competition exists, the customer is the real winner.
John Paul Strong
John Paul Strong combines his two decades of automotive marketing experience with a team of more than 140 professionals as owner and CEO of Strong Automotive Merchandising.
Stay in the fast lane
Get industry updates delivered
to your inbox