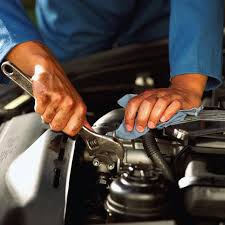 I recently overheard a few men discussing their automobile problems while eating at a restaurant. I couldn't help but listen to what they were saying.
The men at the table next to me were blue collar types in their fifties. One of the men was most likely the owner of a 3/4 or 1 ton truck and said, "It cost me $500 to change the fuel filters on my truck and that was with me already having the filters." One of the others said, "You have to be kidding me. That's ridiculous." The truck owner responded, "Nope, that's what it takes to do business with Zimmerman Ford. You pay them $200 for the towing and $300 for the labor, although I guess it could have been a whole lot worse if I took it to the big city."
The point of the story is to highlight what the truck owner said at the end. Hearing these men talk and all agree that "it could have been a whole lot worse" says a lot about the fear that the general public has when it comes to "the great unknown" regarding buying or servicing a vehicle.
John Paul Strong
John Paul Strong combines his two decades of automotive marketing experience with a team of more than 140 professionals as owner and CEO of Strong Automotive.
Stay in the fast lane
Get industry updates delivered
to your inbox