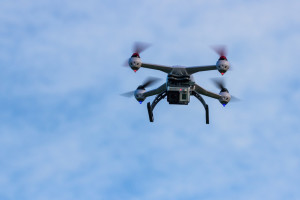 Over the past several months we have videotaped over 20 dealerships using a drone – an exceptional way to present a store whether in broadcast or web videos. And one thing has really jumped out after talking with our on-location producers: Keep the SHOW in showroom!
The duration of the drone shoots required being at many dealerships from sunrise to well after closing, so our crews had interaction with dozens of shoppers and service customers. Whether the customer was waiting for a salesperson or for their vehicle's service to be completed, they wandered into the showroom to take a look. Yes, kicking tires, opening doors, releasing trunks, getting behind the wheel, touching the dashboard and taking that glance out the rearview mirror. When a salesperson would join these showroom visitors, the conversation was always very relaxed and surprisingly two-way, especially with service customers.
One other note on showroom vehicle display: The brightest colors drew the most curiosity – reds, blues, and yellows. Gotta love the show!
John Paul Strong
John Paul Strong combines his two decades of automotive marketing experience with a team of more than 140 professionals as owner and CEO of Strong Automotive Merchandising.
Stay in the fast lane
Get industry updates delivered
to your inbox