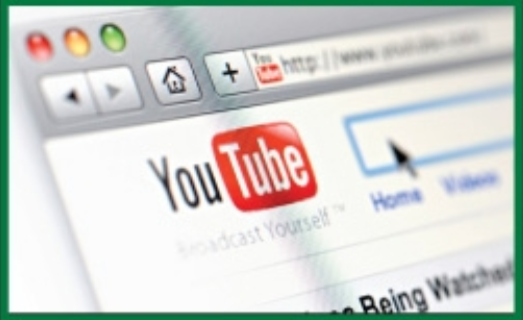 If you are new to advertising on YouTube or other video sources, a lot of the metrics can seem like complicated jargon. While many advertisers and dealerships are familiar with broadcast media metrics like Nielsen Ratings or cost per point or direct mail sales matches, we have found that sometimes the YouTube metrics and charges can be confusing. We will explain below how YouTube charges for its video ads and how to measure the performance of those ads.
How YouTube Charges
The majority of the video ads you will see on YouTube are run under a format called TrueView. All of the ads we run at Strong Automotive Merchandising fall under this format. There are two ways to be charged in this format.
A View – This means you will only be charged when a customer watches at least 30 seconds of an ad or the entirety of the ad if it's under 30 seconds.
An Interaction – If a customer clicks on the link that displays on the ads, you will also be charged for that interaction.
The great news is the Skip Ad button shows up after 5 seconds of your spot. This means that even if they click that button, you can get five seconds of free advertising. If they do choose to engage or view the entire video ad, you will be charged for the view.
YouTube Performance Metrics
Next we will take a look at some of the important metrics to measure the impact of your YouTube campaigns.
View – A view occurs when a viewer watches 30 seconds of your video (or the duration if the video is shorter than 30 seconds) or interacts with your video, whichever comes first.
Impression – An impression occurs each time your ad is viewed on YouTube or the Google video network. If a customer sees 5 seconds of your ad and clicks Skip Ad that would count as an impression.
Cost Per View – Your total cost is going to be of first concern to us and to you. A cost per view (or CPV) is an average of the charges made when someone views your video ad on YouTube. Luckily, we have found YouTube is not as competitive of a market as we have seen in other digital or traditional media outlets. Our CPV averages between $0.10 and $0.15. We expect this to rise with more competition online.
View Rate – This measurement is simply a ratio of the total number of views divided by the total number of impressions. A low view rate is not a terrible thing; if you can front load your message in the video spot, you can look at any impression as a free branding opportunity.
Video Played To – We can see how customers viewed your video. YouTube breaks it down to 25%, 50%, 75% and 100%. Obviously this percentage declines the higher we go, but it can be measured to see which ads are not connecting with customers.
As we see our market move more into digital advertising, it is important to keep in mind how to measure the performance of this new advertising channel. Strong Automotive Merchandising can use YouTube to help your store gain brand awareness. We will use these metrics to show how your message is being delivered into homes, offices, laptops, tablets, cell phones and everywhere else people watch YouTube videos.
John Paul Strong
John Paul Strong combines his two decades of automotive marketing experience with a team of more than 140 professionals as owner and CEO of Strong Automotive Merchandising.
Stay in the fast lane
Get industry updates delivered
to your inbox