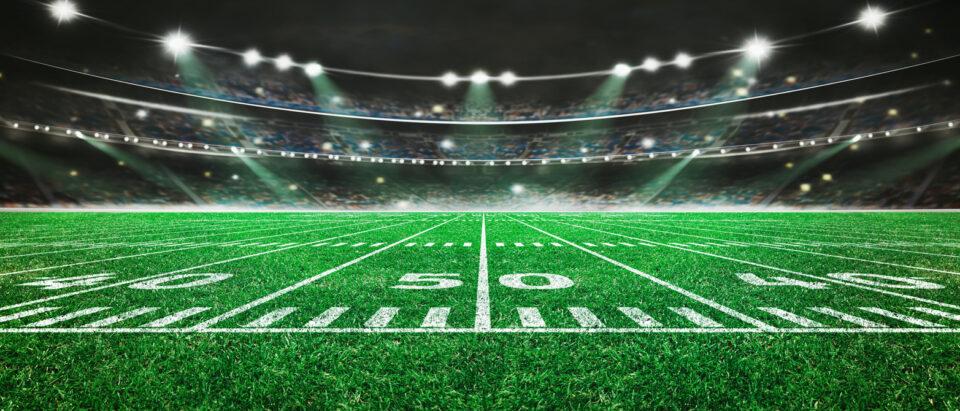 The real gamesmanship on Super Bowl Sunday isn't played on the football field. The big game isn't just a sporting event. It's part of the cultural fabric of the United States, and the victor isn't necessarily the team with the most points. The winner is the advertising team that put together the best commercial.
Big Audience
In February of this year, an average of 112 million people watched the Super Bowl, where the L.A. Rams defeated the Cincinnati Bengals. You may not have remembered who won before I told you, but I bet you remember your favorite commercial from the game. By late summer, Fox Broadcasting had announced that it's already sold 95% of its commercial catalog for the game. That's despite supposed jitters in the advertising market.
Live sports programming like the NFL, Major League Baseball, and NCAA football remains a strong ad buy despite the current fractured media landscape. The trend of people cutting the cord to move away from high cable TV bills continues, but there are bright spots, and sports is one of them. With sporting events available on network TV, cable, and streaming services, they're one of the few programming events that essentially have a captive audience for advertising.
Extended Reach
Now, we know that not everyone has a Super Bowl budget. But that doesn't really matter, because what's important from an advertising standpoint isn't the commercial itself. What really matters is that the companies strategically placed their advertising in front of an audience that has been conditioned not to look away.
CNN and other mainstream media cover Super Bowl ads, which results in earned media — meaning more eyes on the company or product. These ads appear in dedicated threads on Reddit after the game, and they're shared across social media thousands of times in the hours and days following the Super Bowl. For those advertisers, exposure like that is a good use of marketing dollars, because the right kind of commercial can leave potential customers feeling great about your product.
Focused Strategy
I'm not going to tell you that you have to buy a Super Bowl commercial to be successful. But I do want you to understand that here at Strong Automotive Marketing, we work diligently to approach advertising and marketing for our clients with a high-level, strategic mindset that's designed to get the best return for every dollar that you spend with us. We do that by having a diverse, multi-disciplined staff that can tackle everything from direct mail, to ad share buys in key TV markets and streaming services, SEO content, and social media marketing.
The key to winning big is performing consistently — as teams who reach the Super Bowl know — and our approach allows us to do just that.
John Paul Strong
John Paul Strong combines his two decades of automotive marketing experience with a team of more than 140 professionals as owner and CEO of Strong Automotive.
Stay in the fast lane
Get industry updates delivered
to your inbox