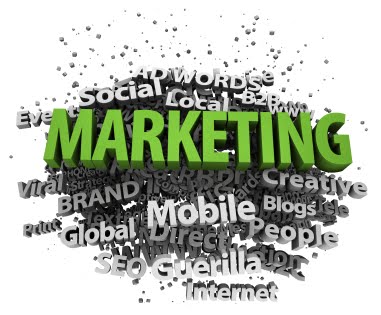 While traveling in August I heard two different dealers make profound, polar opposite statements regarding service marketing. The interesting thing is, while in different metros, they sell the same brand in similar-size populations. However, one store far outperforms the other.
Read more to find out why.
Dealer "A" asked me why he should spend money to advertise to his entire service database. He wanted to know why he should spend money mailing/emailing and building more on his website for service if he already had a factory program in place. He explained that customers were already choosing his company so he didn't want to increase his budget anymore.
Dealer "B" asked why we weren't going to spend more of his budget to advertise service. He stated that two-thirds of floor and website traffic were coming to him for service. He went on to say while the factory had nice, clean service offers, he was a retailer and wanted an aggressive retail look. He asked me what more we could build on his site and what more we could divert of his budget to create traffic for service.
What Does This Mean?
Dealer B is kicking Dealer A's butt in every possible metric of retention and customer capture that exists. Dealer B does not have a customer erosion problem because he is hammering aggressive offers to his customers, keeping them out of the independent shops. Dealer A has issues with retention and will ultimately lose his customers to independents and other dealers because he thinks everybody is going to come to him anyway.
Why Not?
You are going to have at least double or triple the repair order count each month compared to physical ups. Yet, service is not getting the attention or the allocation of budget that it should be getting. Most dealerships don't have a service manager who comes in every day thinking about their next big promotion, but they probably have at least one person in the sales department who always comes in with the idea of the day.
Why Now?
September is rarely ever as big of a month as August. Most dealers that I work with reduce their budgets based on their actual forecast in September. They know there are fewer people in the market to buy a new or used car compared to August. This makes September through November the perfect time to pile on gross profit in the store by getting the service department humming.
What's Next?
Create a strategy that includes a fully optimized place on your website for service specials and coupons. Build offers that are from the basic services that people need on a regular and seasonal basis. Once built, feed traffic to your site and your store through the Web and the floor.
Why?
The owner of one of the best stores I work with starts every quarterly meeting discussing service first. Focusing on service marketing has made a significant difference for his store. His competitors wonder why he is so profitable and successful.
John Paul Strong
John Paul Strong combines his two decades of automotive marketing experience with a team of more than 140 professionals as owner and CEO of Strong Automotive.
Stay in the fast lane
Get industry updates delivered
to your inbox