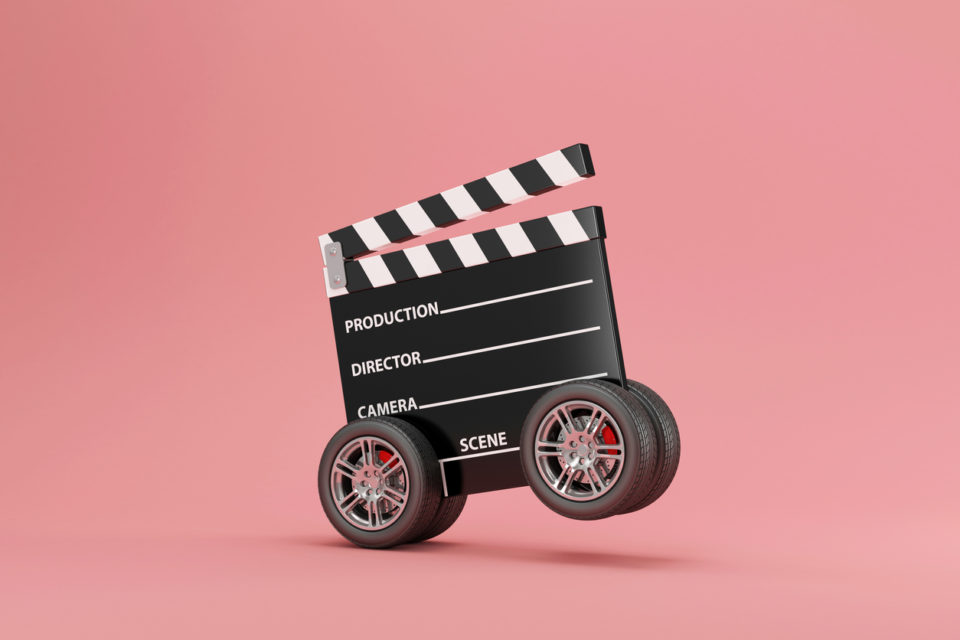 The automotive industry has made some changes to its marketing strategies in the last decade to accommodate the rising popularity of social media and smartphone usage across multiple age groups.
As we look ahead to 2024, the automotive industry is set to transform from a traditional in-person experience to a more digital one. From the introduction of new car models to innovative advertising techniques, let's take a closer look at the shift from static photos to videos in online advertising, and its impact on customer engagement.
The Impact Online Usage Has On The Automotive Market
Google reported that 95% of automotive customers initiate their search for a new car online. Did you know that the average car buyer spends a whopping 14 hours scouring the internet for their perfect match? In 2023, there has been a significant increase of 65% in video test drives on YouTube by popular automotive influencers like Redline Reviews and Raiti's Rides. This indicates that customers are becoming more informed about the buying process and making informed decisions before physically visiting a car dealership.
Increased Use Of Mobile Phones
The fact that shopping on a smartphone has become the new normal is undeniable. And it's not just anecdotal evidence that supports this trend, the data also speaks volumes.
Of all the ways to search for a vehicle, mobile devices are the most popular, constituting 60% of all inquiries, as Google reports. With 53.74% of all web visits completed on mobile devices, according to Oberlo's industry analysts, it is clear that the future of digital marketing lies in mobile optimization. Social media, where dealerships can connect with customers on a more personal level, is accessed from a mobile phone 83% of the time. As a result, it is critical that businesses are mobile-friendly to remain competitive in the current market.
In today's world, where mobile and social media usage is on the rise, it's crucial for dealerships and other automotive-focused businesses to have a well-thought-out strategy in place that targets potential buyers at every stage of the car buying process. Whether it's leveraging the power of social media marketing or using click-to-call conversions and messaging apps to drive showroom visits, investing time and money into converting online shoppers into buyers is a smart move that will pay off in the future.
Personalized Videos Have More Impact On Modern Buyers
The power of social media and online advertising is constantly evolving, and the latest trend is the shift from static photos to videos. This transition is not only happening, but it's also gaining momentum, as more and more people are drawn to the dynamic and engaging nature of video content.
Did you know that video content makes up a whopping 82% of all IP traffic on the web? That's according to Cisco's Visual Networking Index, which also reported a staggering 227.6 exabytes of data per month in video content alone. To put this in perspective, that's an increase from only 70.3 exabytes of data back in 2016. It's clear that video content has become a dominant force on the internet, and it's important to take advantage of its popularity for your business or personal goals.
Thanks to the advent of faster internet speeds, particularly 5G, and more advanced smartphones, the video experience has never been better. With the explosion of YouTube test drive videos and the widespread use of video content across all social media platforms, it is essential for automotive marketers to go beyond standard SEO marketing campaigns.
To maximize the potential of video marketing, it is crucial to focus on engaging with audiences and enhancing the customer experience right from the outset. By doing so, you can take advantage of the limitless opportunities presented by video marketing.
How To Adapt To The Modern, Mobile Buyer
As the world continues to become more mobile-centric, it has become increasingly important for dealerships and other businesses in the automotive industry to adapt to the changing landscape. In order to capture the interest of the modern, mobile buyer, it is crucial to optimize the mobile buying experience in new and unique ways. This means ensuring that websites are fully optimized for mobile use and that digital ad spending is strategically focused for maximum results. In 2023, a growing number of dealerships have seen success by incorporating click-to-call buttons and web chat features into their mobile strategy, resulting in increased conversions and more satisfied customers.
Take Your Online Appearance To The Next Level
In today's digitally-driven world, it's becoming more challenging to strike a balance between virtual communication and in-person customer service. However, with the right team by your side, this obstacle can be easily overcome. At Strong Automotive, our team provides a range of services including email marketing, video production, graphic design, and digital media to help you reach your customers with ease.
Attracting and retaining customers can be a challenge for any dealership or automotive service center. But with our help at Strong Automotive, you can have peace of mind knowing that we have your back. Our platform streamlines your communication strategy, boosts your online reputation, and helps you attract and retain new customers, so you can focus on what you do best while we take care of the rest.
John Paul Strong
John Paul Strong combines his two decades of automotive marketing experience with a team of more than 140 professionals as owner and CEO of Strong Automotive.
Stay in the fast lane
Get industry updates delivered
to your inbox