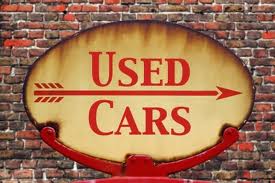 I have read industry news and talked to multiple dealers this week who are all saying that they expect used prices to be greatly affected in the 4th quarter. They are expecting values to drop and this could greatly affect their gains and losses in used car profitability.
After seeing such a good run of the market through the first eight months of the year with no major increase in gas prices and no "disruptions" in the economic markets – we are due for a slight change in our trajectory and many are thinking that used car value is going to be where it occurs.
Remember, you heard it here first.
John Paul Strong
John Paul Strong combines his two decades of automotive marketing experience with a team of more than 140 professionals as owner and CEO of Strong Automotive.
Stay in the fast lane
Get industry updates delivered
to your inbox