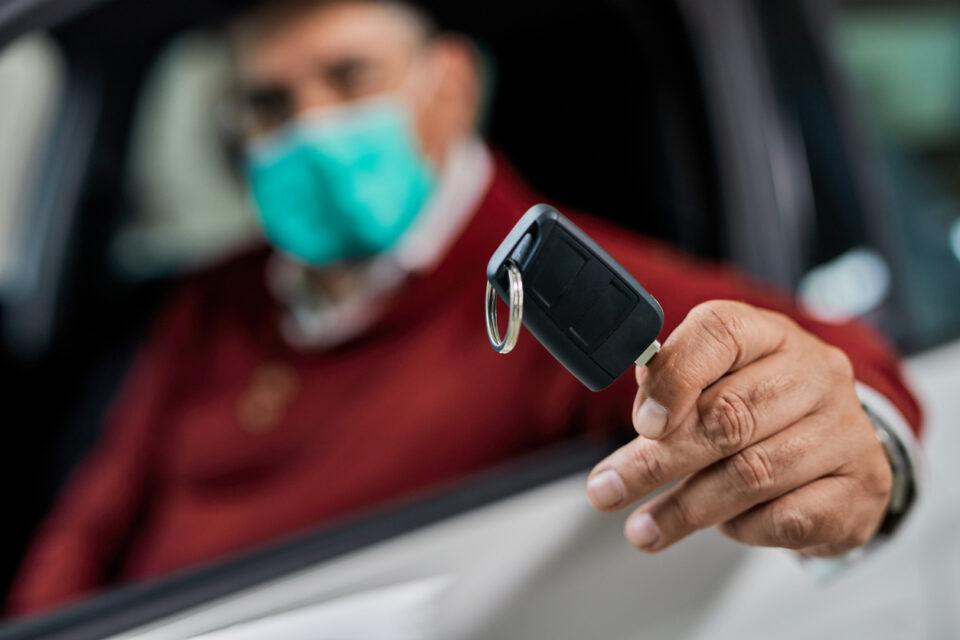 Acura's SUV Game is Strong with 2022 MDX
Acura brings a strong start to 2021 with its newest offerings, a competitively-priced TLX sport sedan and the new version of its MDX three-row SUV. Both feature detailed grilles, long dash-to-axle ratios, and elegantly modern interiors. These vehicles could set the stage for a resurgence by the Japanese luxury brand.
The new MDX is longer, wider, and lower than the previous model, lending it a sporty look and drive. There is no hybrid model, unlike the 2020 MDX.
Standard safety and assistance features include:
Automatic high beams

Forward collision alert

Automatic front emergency braking with pedestrian detection

Lane departure alert and assist

Adaptive cruise control

Low-speed following assist

Blindspot and cross-traffic alerts

Traffic sign recognition

Hill-start assist
Pricing starts at $47,900 for the base, front-wheel-drive model of the 2022 Acura MDX. Pricing tops out at $60,650 for an Advance model.
Facebook, Apple Dispute Has Implications for Dealers
With Apple's increasing focus on consumer privacy and Facebook's efforts to keep options available for advertisers, dealers have been caught in the middle of these policy changes.
There are two steps dealers can take to help ensure their Facebook marketing is still delivering peak results.
Remove extra pixels

. There is now a limit of eight events per domain – not per pixel. If your site has multiple Facebook pixels, you could quickly reach this limit and miss out on attribution. It's important to have attribution so you can see your buyer's journey and gauge the effectiveness of customers who have interacted with your ad and then purchased.

Verify your domain

. By adding code to your website, you can tell Facebook that your website and ad account are connected. This will help to secure your brand.
Automated Driving Explained in Everyday Terms
In a recent article by Automotive News, the founder of Edge Case Research proposes a new classification scheme for automated driving technology. Currently, autonomous driving tech is described as levels 0–5. However, these levels of automation were intended for engineers. They're more difficult for everyday motorists to grasp.
Instead, the firm proposes four levels:
Assistive

: A human is driving.

Supervised

: The car is driving, but with a human's eyes on the road.

Automated

: The car is driving, and the human's eyes do not have to watch the road.

Autonomous

: No human driver is required.
John Paul Strong
John Paul Strong combines his two decades of automotive marketing experience with a team of more than 140 professionals as owner and CEO of Strong Automotive Merchandising.
Stay in the fast lane
Get industry updates delivered
to your inbox