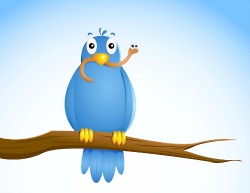 I imagine service departments across the country are jammed with vehicles being prepped for Thanksgiving travels. Millions of people are heading out today (the biggest travel day of the weekend) to be with loved ones and share holiday fare unsurpassed for aromas and palatable pleasure. My holiday wish is for safe travel and enjoying quality family time.
Of course it will be interesting to see how many people ask to be excused early from the festivities because at some stores the doors open at 6 p.m. Thursday for early bird black Friday sales – now that's one marketing move that I hope goes away.
John Paul Strong
John Paul Strong combines his two decades of automotive marketing experience with a team of more than 140 professionals as owner and CEO of Strong Automotive Merchandising.
Stay in the fast lane
Get industry updates delivered
to your inbox