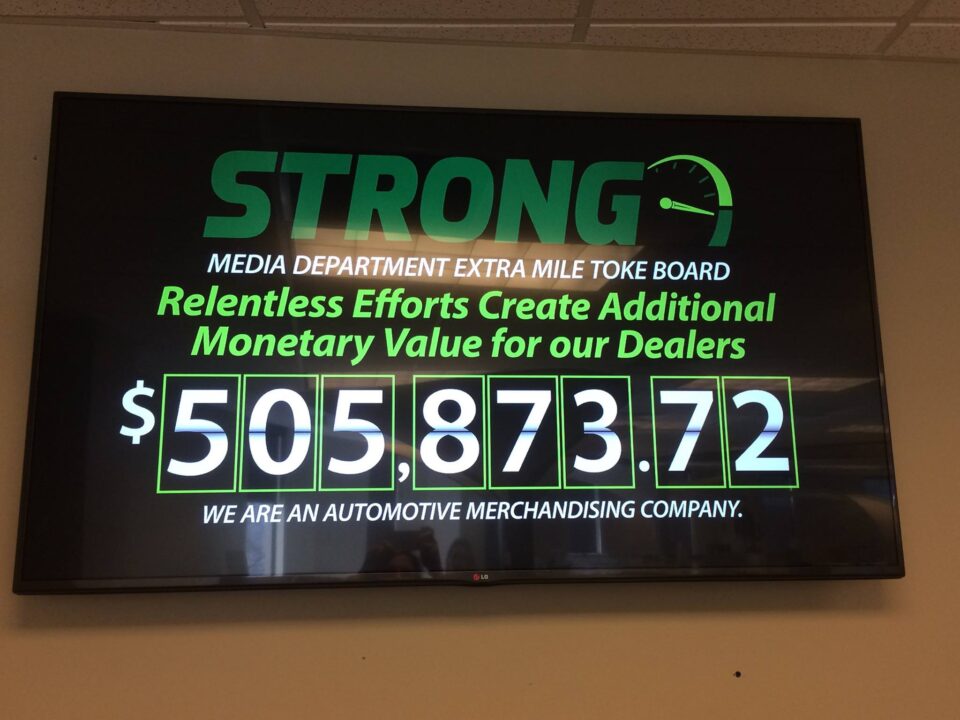 This is not a confirmation of the success of electronics sales over the holiday season – it's bigger than that. As you can see by the photo, we have a flat screen TV on the wall overlooking our Media Department to more clearly depict the fruits of their labors. The number on the screen is the dollar figure representing the value of no charge make-goods obtained for our clients: $505,837. This is a result of the caption above it – Relentless Efforts Create Additional Monetary Value for our Dealers!
Relentless effort is the process of our media team reconciling invoices to make sure what the client paid for was actually delivered. If a station under-performed or made a mistake, they were held accountable – to the tune of over half a million dollars. That's relentless, and for our dealers it is "priceless" in knowing every dollar spent is a valued investment.
I've never seen a flat screen with a better picture, courtesy of the best Media Team in the business!
John Paul Strong
John Paul Strong combines his two decades of automotive marketing experience with a team of more than 140 professionals as owner and CEO of Strong Automotive.
Stay in the fast lane
Get industry updates delivered
to your inbox