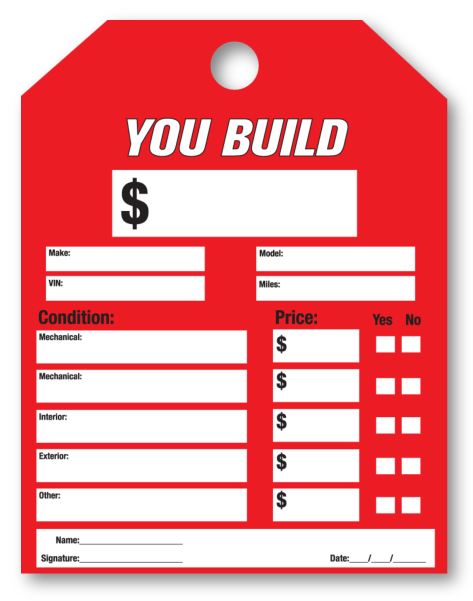 I wanted to share a tool that more and more dealers are starting to use to increase their used car sales and penetration. Many new car franchise dealers stay away from selling the following types of used cars:
– cash cars
– junk cars
– as is cars
– bargain row cars
– sleds
– beaters
– trash
Just to name a few of the slang terms that lower-end used cars are commonly referred to in dealerships. For dealers looking at a new way to merchandise these cars – please meet the "You Build" car. Simply run the used vehicles through your shop and find out all items that need to be reconditioned and post them at the retail price to fix through your service department and place these tags in the windows of the cars.
This allows you to advertise a lower price, a true "as is" price for the used cars and be perfectly transparent about what needs to be corrected to make the cars in excellent condition.
John Paul Strong
John Paul Strong combines his two decades of automotive marketing experience with a team of more than 140 professionals as owner and CEO of Strong Automotive.
Stay in the fast lane
Get industry updates delivered
to your inbox