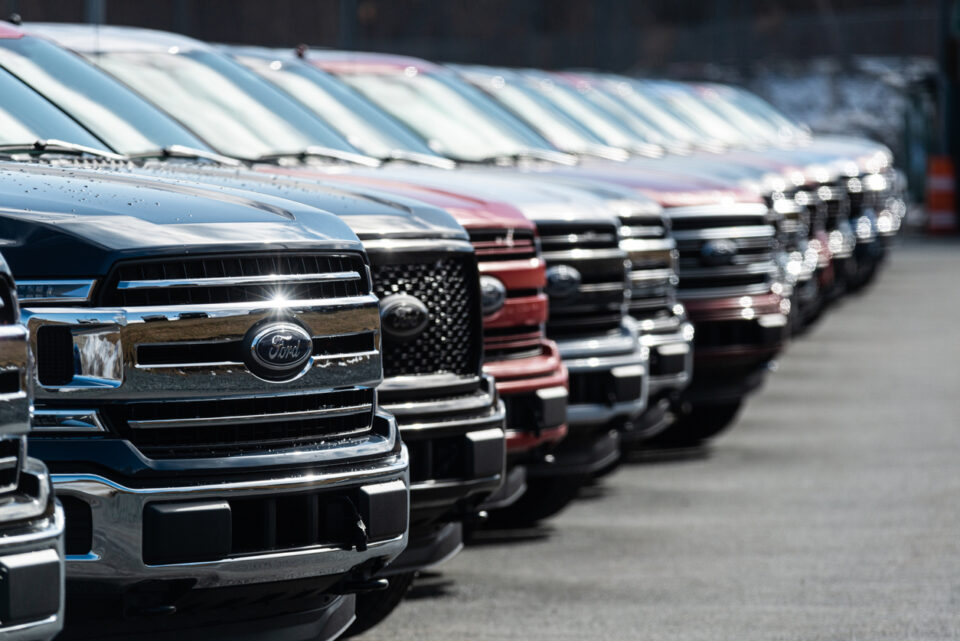 News Roundup – February 4, 2022
January SAAR Listed at 15.2 Million
The seasonally adjusted annual rate (SAAR) for 2022 came in at 15.2 million annual sales as of January. Hyundai reported a 10% gain in January U.S. sales over the previous month.
The new SAAR comes is at the high end of forecasts, which ranged from 14.1 million to 15.3 million, according to J.D. Power, Cox, and TrueCar.
Ford Builds 40 Millionth F-Series Pickup
Ford celebrated a milestone last week by producing the 40,000,000th truck in its F-Series. The Iconic Silver Ford F-150 Tremor was produced at the Dearborn Truck Plant in Michigan. The vehicle count began in 1947 when Ford started production of this enduring line of pickups.
The F-Series has remained America's bestselling truck for 45 years, and bestselling overall vehicle for 40.
The company will ship the truck by rail to Texas this month where its buyer awaits. The purchase price for this loaded truck was $72,150.
"It's the 40 millionth F-Series, not a museum piece," said Mike Levine, Ford North America product communications director. "It needs to go to work because that's what our trucks do." The Detroit Free Press provided coverage for this event.
Three Areas of Focus for Used Car Management
Jasen Rice and John Anderson, CEO and COO of Lotpop, respectively, discuss the current challenges for used car departments in an interview for CBT News. One of the biggest challenges is that lesser-price-point inventory has disappeared from the market. This can cause fresh inventory to bleed through, meaning that vehicles 0-30 days old are now aging into 31-60 days old.
One strategy is private-party acquisition. Lotpop states that dealers who commit to it see their average investments go down, while grosses and sell rates climb. Activity levels at the dealership rise when dealers focus on their internal processes and fix what isn't working.
Another strategy is beefing up your service and reconditioning departments to merchandise recently acquired vehicles quickly. To combat technician shortages, some dealers are placing job ad stickers on the oil filter of cars they sell. The idea is that technicians outside of the dealership will see the sticker during a service visit and be enticed by signing bonuses and other offers.
Lastly, some dealers have begun doing appraisals in the service lane. They then display the offer to the customer by leaving a hanging tag in the vehicle.
John Paul Strong
John Paul Strong combines his two decades of automotive marketing experience with a team of more than 140 professionals as owner and CEO of Strong Automotive Merchandising.
Stay in the fast lane
Get industry updates delivered
to your inbox