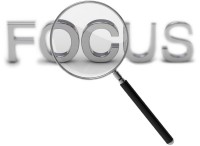 A lot of Automotive Advertising lacks focus. There is either too much going on or what is conveyed is not important to the consumer. With that thought in mind, here is a short list of effective elements to have in your ads.
Sell the Brand: A little bit of a no brainer. Both your product and your store need to be front and center. When you are speaking directly to less than 3% of the population, you need to make sure that your name will be memorable.
Price, Price, Price: There is nothing wrong with being the nice guy, and it's important, but price sells cars. It's been tried several different times, in multiple ways, selling cars without an aggressive price is a lot like pushing a boulder uphill. Hit it early, have a singular offer and be consistent.
Provide Social Proof: People want to know that other people think about you and your business. In our over-stimulated world of information and social media, it's easy for them to find out what others are saying about you. Give them a reputable source to review your testimonials.
Call to Action: What kind of salesperson would you be if you didn't ask for the business? Provide a call to action, make it clear and really, really easy. One of the most important things we overlook is not only a simple call to action, but also an assurance that the process from start to finish is going to be easy.
It's certainly possible to have all four elements in one ad, and depending on the medium, it could be fairly easy to accommodate. But as a general rule of thumb 3 out of 4 would need to exist if you want to see results.
John Paul Strong
John Paul Strong combines his two decades of automotive marketing experience with a team of more than 140 professionals as owner and CEO of Strong Automotive.
Stay in the fast lane
Get industry updates delivered
to your inbox