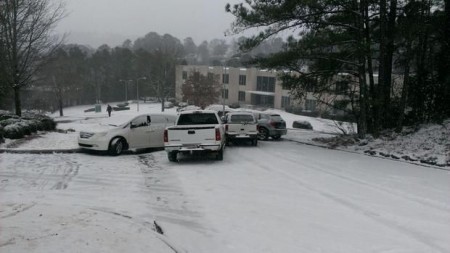 This is a picture of an accident that happened close to our office. The weather that blasted the Birmingham area paralyzed traffic but didn't prevent the Strong Team from keeping things going. The wheels kept turning and not a single deadline was missed!
We placed 7 TV ads, 5 radio ads, print ads, and completed a quick turn eblast. There were a number of employees that camped out at the office with many more working remotely from laptops.
You can count on Strong to take care of their clients regardless the adversity we face!
John Paul Strong
John Paul Strong combines his two decades of automotive marketing experience with a team of more than 140 professionals as owner and CEO of Strong Automotive Merchandising.
Stay in the fast lane
Get industry updates delivered
to your inbox