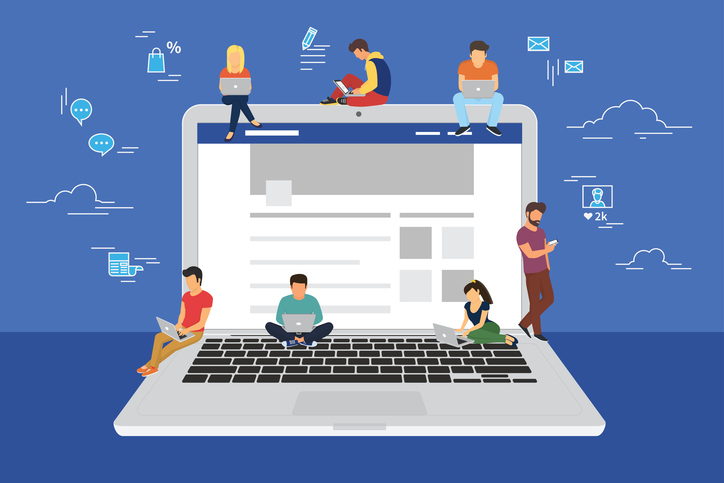 If you haven't taken the time to do a thorough evaluation of your company's Facebook page, then now is the right time to do so. Performing an honest appraisal of your page's overall aesthetics, posting frequency and question/review response rate is just the tip of the iceberg when it comes to scoring your page's efficacy.
This kind of analysis may seem overwhelming at first glance, but it's really not. Facebook offers many different tools within your page to help you monitor all this information and provides other valuable features like:
Facebook Insights
Tracking the progress of posts and page performance is key. Page insights, manage promotions, actions on page, likes, followers, reach, post-performance, competitor comparison and audience insights are all right there on your page for analysis.
Call-to-Action Button
This is located at the top right under the cover photo. There are a ton of options to choose from, including learn more, shop now, contact us and get quote. All of these encourage trackable interaction and traffic.
Page Promotion
For as little as $1 per day, you can acquire local and quality followers through page promotion. Not only does this feature increase likes, it also encourages page engagement.
Post Scheduling
If you are currently using a third-party scheduling tool, then stop. You can actually schedule your posts on Facebook itself. It's as easy as composing a post and then instead of clicking "publish," selecting the down arrow next to it. You can access your scheduled post in the publishing tools tab at the top of the page. Facebook even offers the option of drafting posts to edit and scheduled later based on priority.
Similar Page Suggestions
Within the page settings, the similar page suggestions feature offers a free opportunity to be highlighted on someone's timeline.
Jobs
Looking for new team members? Facebook has recently added the capability to post job descriptions where the candidate can apply directly on Facebook itself. Oh yeah, and it's FREE!
Offers
Whether it's by promo code, online or in the store, Facebook encourages customers to claim the offer, then reminds them they have it. It's easy to mimic current coupons on your website and promote locally.
These are just a few of many features your Facebook has that can help you monitor and maintain your social presence.
John Paul Strong
John Paul Strong combines his two decades of automotive marketing experience with a team of more than 140 professionals as owner and CEO of Strong Automotive.
Stay in the fast lane
Get industry updates delivered
to your inbox