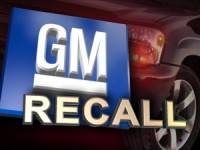 Mike Colias
Automotive News
May 20, 2014 – 11:39 am ET — UPDATED: 5/20/14 1:18 pm ET
General Motors is recalling 2.42 million U.S. cars, trucks and SUVs in four separate safety recalls, raising its recall total for the year to more than 13.6 million vehicles.
GM said today that it expects to take a second-quarter charge of about $400 million, mostly to cover the cost of recalls announced during the period. That includes a $200 million charge from five recalls that GM announced late last week.
John Paul Strong
John Paul Strong combines his two decades of automotive marketing experience with a team of more than 140 professionals as owner and CEO of Strong Automotive.
Stay in the fast lane
Get industry updates delivered
to your inbox