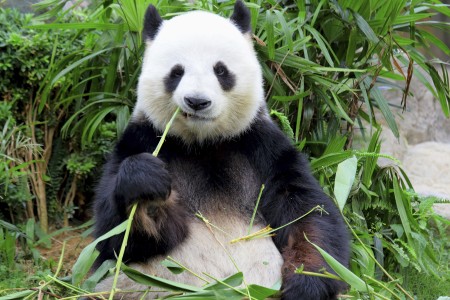 Your dealer website may have seen a change in search engine rankings over the past couple weeks. If so there's a chance you've been impacted by Google's recent Panda 4.0 algorithm update. While Google updates their algorithm upwards of 600 times per year, this one was significant.
This is an overview of how these updates will affect the automotive industry and dealer websites. We will explain how you can avoid future issues as well as recover from a Google update.
What is the Panda Algorithm?
Google's inaugural Panda algorithm update launched in February 2011. The mission was to discourage and reduce the visibility of websites with low-quality, spam-like or "thin" content. For the automotive industry and specifically dealer websites, low quality (duplicate) and thin content are still the biggest concerns. There have been numerous Panda updates since the origin with each iteration attempting to reward higher-quality sites, while punishing low-quality ones by moving them out of the search results. For the most part Google's attempts at improving search results for the user have been successful, but that is not to say that some "innocents" haven't been caught in the crossfire.
The latest panda installment.
The Panda 4.0 update, which took place on May 20, according to a tweet from the head of Google's web spam team, reportedly impacted around 7.5 percent of all searches. This makes it the largest update since Panda was first launched. It's still early in terms of fully evaluating the impact on each site, but some fairly significant changes can be seen across multiple industries.
Some of the larger websites that have been affected include Ebay.com, Ask.com, YellowPages.com and Retailmenot.com. When you consider that Google makes money from sites like Ask.com (which serves as a partner website for AdWords) it gives the update more depth. It also appears that press release sites have been hit hard, with sites like PRLog.com, PRNewswire.com and PRWeb.com losing up to 85 percent of their search rankings.
What panda means for dealer websites.
More than likely this update won't affect your site, but here are a few reasons why it could and what you should do about it.
If your website contains content that is thin (less than 200 words per page): There is no hard and fast rule on how much content each page should have. Frankly, not every page needs to have a novels worth of information. That said "thin content" can be a factor.
If the content is duplicated from another source: Sometimes, in an effort to make things turnkey, third party websites will use content that's very similar to content from another site. Google ultimately determines this low-quality content.
While the Panda update is content related, keep in mind that links from a devalued website can negatively affect your search rankings. For instance, YellowPages.com was devalued in the last update, which means links from that domain have also lost their value.
How do you game plan for the future and prevent a negative impact from an unknown update?
According to Google, the best thing webmasters can do to avoid being penalized is to publish only high-quality content. If you think you might be affected by Panda, the overriding goal is to make sure you've got high-quality and compelling content. High quality means it can be compared to content from a magazine or book, is sharable with friends, or extremely engaging.
How to recover from a loss of search rankings due to a Google update.
When it comes to a recovery plan, it's easiest to create a checklist for yourself and audit everything. Doing this will help you to keep from making false conclusions about the source, and more importantly allow you to focus your recovery efforts in the proper place. Below is an example checklist:
Ad-content ratio
Duplicate Content (internal)
Duplicate Content (external)
Thin Content
Page Speed
Clean Design
Canonical Redirects
Grammar & Spelling
Unique Meta Data
Clear Site Architecture
Cross-browser compatibility
Broken Links
Title Tag Over-Optimization
Rich Snippet Implementation
[This information is from Google's Panda recovery guidelines and an article by Venture Harbour.]
For automotive websites, the recovery can sometimes be a little more challenging. Some of the issues listed above can be inherent problems with the third party website templates. Even when problems are identified, the provider may be unwilling or unable to make the proper adjustments. However, there are still some first class dealer website providers that do a great job of staying ahead of the curve. They're more than willing to make adjustments when needed.
Hopefully this provided some useful insight into Google's Panda update, and allows you to plan for any future algorithm changes. If you think your site has been affected or if you simply would like a website and automotive digital marketing audit, let us know and we will be happy to provide a complimentary review.
John Paul Strong
John Paul Strong combines his two decades of automotive marketing experience with a team of more than 140 professionals as owner and CEO of Strong Automotive.
Stay in the fast lane
Get industry updates delivered
to your inbox