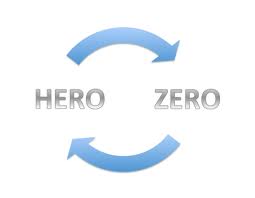 Just as the new vehicles sales came to a roaring finish in August, the month of September almost always has a sluggish start.
To gain confidence early in the month and generate excitement within the store the following items are needed:
Have a robust media plan ready to start the second week of the month. There is nothing you can do to move the market if the market is not there in the four day week that falls after the Labor Day holiday.
Increased Internet presence in a slower sales month is a great way to generate "lower funnel" shoppers. This will at least give your inventory and prices visibility. (Refer to previous blog about how to handle leads for a refresher.)
Direct Mail is a great idea. Always send after the first week of the month because most of this business among previous customers is going to happen then.
Send eblasts to everyone. Segment your database and email all customers even if they just bought recently. If they just bought a new car send them something about service. If they haven't bought in years send them an offer to buy their car to meet growing demand. According to Emarketer, the time that consumers spend reading emails is greater in September than it is in July and August because people are getting back in their normal routines.
Advertise service. This is something that you probably haven't done much of lately, but after summer road trips, cars getting dirty, air conditioning systems getting stressed, tires getting more wear from hot roads, there is more that needs to be done. You better get the customers before they say, "Well I will not use my air again 'til next summer so its okay if it doesn't blow that cold."
The heroes from August sales will turn to zeros in September sales simply with the changing of the calendar. Be aggressive. Get after it when the market is there. Focus on areas where you can more appropriately reach your audience.
John Paul Strong
John Paul Strong combines his two decades of automotive marketing experience with a team of more than 140 professionals as owner and CEO of Strong Automotive Merchandising.
Stay in the fast lane
Get industry updates delivered
to your inbox