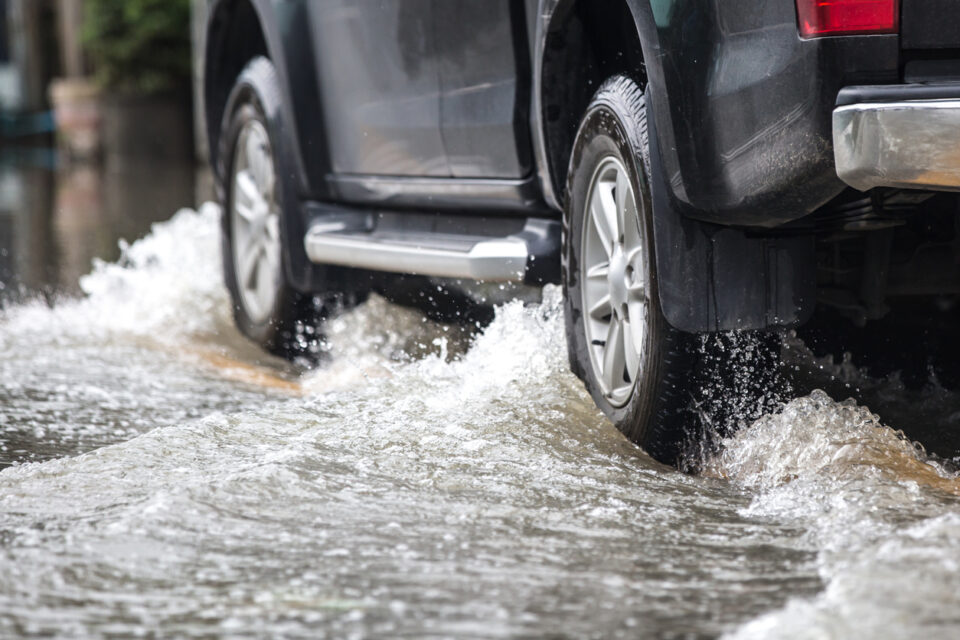 Hundreds of thousands of cars have been damaged or destroyed by Hurricane Ida and the floods in Louisiana through the South and up into New England. Sources said Hurricane Harvey (2017) resulted in an estimated 500,000 to 1 million cars destroyed as a result of that storm.
Hurricane Ida automobiles are destined for the same fate. Of course, those vehicles will all need to be replaced, which will put many more buyers in the market for cars. So, what will that mean for prices?
The dynamics of the U.S. market might actually lead some people to buy new cars, instead of used. Buyers looking to replace vehicles destroyed by Ida are stepping into a tough used car market. Prices are at record highs due to high volumes of near-new off-lease vehicles. On the other end of the spectrum, older used cars are holding their values at high rates and are in limited supply. Those who can't afford to spend a lot are going to get squeezed on pricing, especially as a sudden increase in demand makes finding cheaper used cars even more challenging.
Hurricane Harvey caused a 1.9% drop in auto sales for the month of August. The hurricane hurt sales when some dealerships on the Texas Gulf Coast were brought to a standstill. That region represented about 30–40% of Texas sales, which is up to 9% of sales in the U.S., according to Cox Automotive. Ida affected more than 1 million households just in Mississippi and Louisiana. That number does not include the weather system that continues up the Appalachians and into New England.
Storm Data from Carfax
In the aftermath of hurricanes and flooding, we're also likely to see some cars for sale that were not quite destroyed in the storms, but still damaged. To put it into perspective, Carfax says there are about 325,000 cars damaged from past storms on the road right now.
Carfax offers tips on how to avoid purchasing one of these flood-damaged vehicles. They advise checking for things like musty odor, rust around the doors, and brittle wires under the dashboard – all of which could indicate a car has been damaged by water. You can also search the VIN of a car you're looking to purchase to see if it has damage.
Telltale Signs of Flooding:
A musty odor in the interior, which sellers sometimes try to cover with a strong air-freshener
Upholstery or carpeting that may be loose, new, stained, or doesn't seem to match the rest of the interior
Damp carpets
Rust around doors, under the dashboard, on the pedals, or inside the hood and trunk latches
Mud or silt in the glove compartment or under the seats
Brittle wires under the dashboard
Fog or moisture beads in the interior lights, exterior lights, or instrument panel
Reaching Customers Needing Vehicle Replacements
If your dealership is located in an area affected by Hurricane Ida, there are several tactics you can use to reach customers in need of a vehicle replacement.
First, dealers can use geofencing to target affected areas. This way, you can let customers know that you have inventory and make their vehicle search easier. Since geofencing is location-based, your messaging will only show to customers within the affected area.
Another option for connecting customers with vehicles is paid search advertising. Like geofencing, paid search can be targeted to areas specifically affected by the storm. Dealers can run general new and used car campaigns to reach buyers higher up in the sales funnel. This is specifically effective for those who are beginning their vehicle search and are looking for a dealership to buy from.
In summary, dealers in areas affected by Hurricane Ida are in a unique position to help customers who have been impacted by the storm. The right marketing technique can help you reach these buyers.
John Paul Strong
John Paul Strong combines his two decades of automotive marketing experience with a team of more than 140 professionals as owner and CEO of Strong Automotive.
Stay in the fast lane
Get industry updates delivered
to your inbox