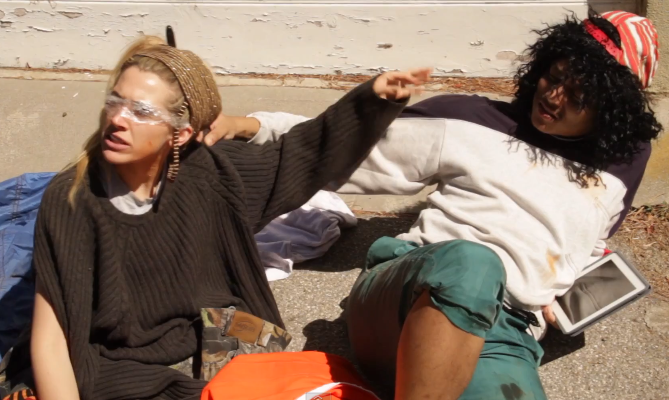 A great majority of my time is spent on the road and you see things that just make you shake your head – this is a true story.
Earlier this week pulling into the parking lot of a McDonald's in Russellville, Arkansas, I saw two hitch-hikers sitting at an outside table drinking coffee. Not profiling here but they had to be hitch-hikers judging by their dress, backpacks, aromatic presence when the wind shifted and the fact that McDonald's coffee is the cheapest around.
But the "Believe It or Not" as Ripley would say – they had an Ipad Mini and as they shared a cup of coffee they're busy scrolling! I don't know, maybe they were looking for the next place to go or watching Grateful Dead shows, but here are two people with absolutely nothing – certainly no vehicle by choice or circumstances – nothing except an Ipad Mini.
Taking secret shopping to a new level? Maybe, but without a doubt one of the most interesting things I've seen in quite a while and more proof the world is digital crazy!
John Paul Strong
John Paul Strong combines his two decades of automotive marketing experience with a team of more than 140 professionals as owner and CEO of Strong Automotive Merchandising.
Stay in the fast lane
Get industry updates delivered
to your inbox