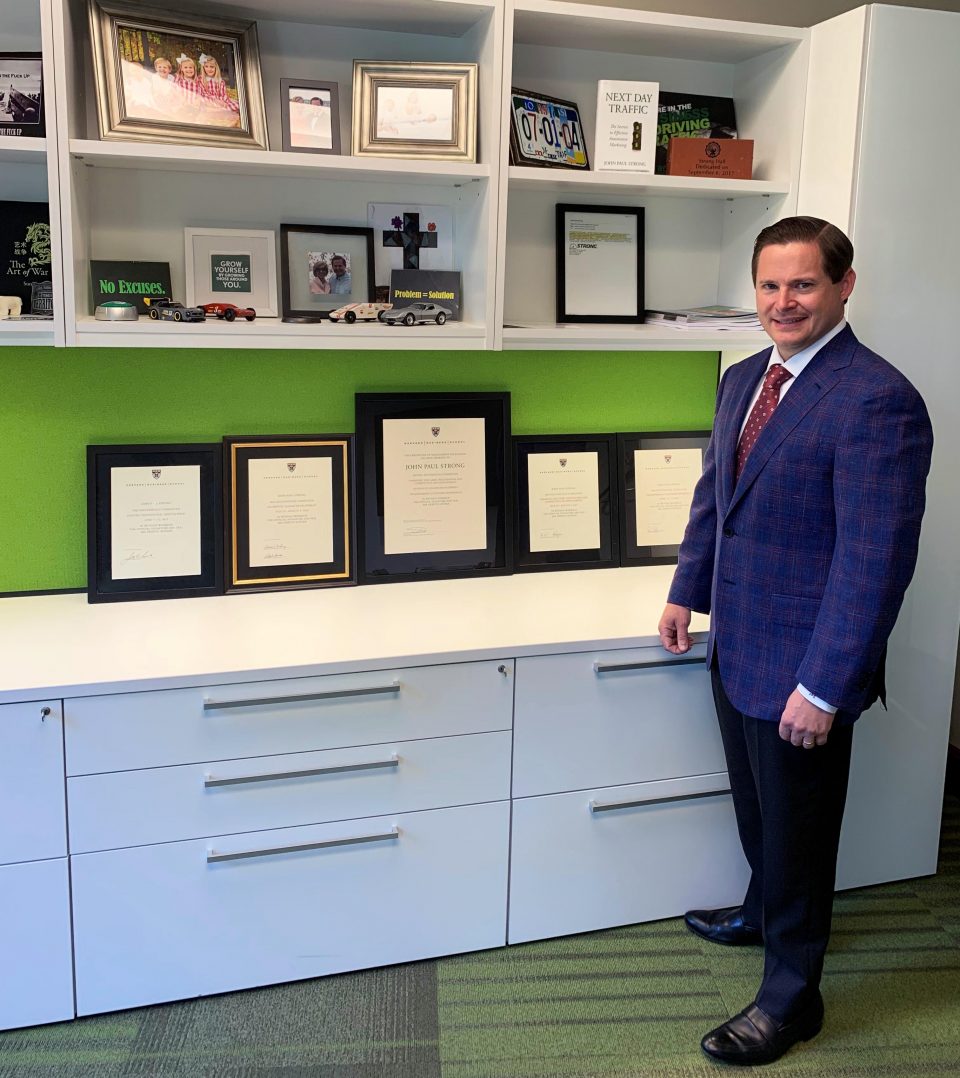 BIRMINGHAM, Ala., May 24, 2019 – This spring, John Paul Strong, owner of Strong Automotive Merchandising (SAM), earned a Certificate of Management Excellence from Harvard Business School (HBS). Strong earned the certificate after four summers of study in the HBS Executive Management Program.
HBS offers programs for mid- to senior-level executives, focusing on strengthening leadership skills and broadening perspectives. Similar to electives in undergrad, participants can choose their own path of study from HBS' class schedule. Strong selected Leading Professional Service Firms, Negotiation and Competitive Decision Making, Authentic Leadership Development, and Transforming Customer Experiences.
In these week-long courses, attendees heard lectures from some of America's most successful companies like JP Morgan Chase and Dell Computers. The program also included international speakers, bringing global insight to the classroom and helping executives think outside of their niche.
While this was an excellent learning experience, it didn't come without sacrifice. For the past four summers, Strong has given up the traditional week-long family vacation to make room for HBS. But with the support of his family, he has walked away each year with a fair share of epiphanies and notebooks full of knowledge.
Strong noted that his biggest takeaway was a sense of accomplishment in hearing what other businesses are doing, and knowing that SAM is on the right path.
Luke Thomas
Luke Thomas is the Director of Public Relations & Recruiting for Strong Automotive Merchandising.
Stay in the fast lane
Get industry updates delivered
to your inbox