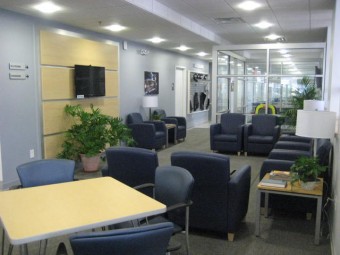 I re-read one of my favorite books The Courtesy Man by Jim Moran last week while on vacation. The late Jim Moran was probably the greatest mind ever in the automobile business. The book prompted me to think about a lot of our clients' dealerships when I read, "When was the last time you sat in your own customer waiting lounge?" and "Have you checked the cleanliness of your customer restrooms and would you use them yourself?"
These questions are always timely, and they're an especially good reminder for dealers who are investing millions upon millions of dollars into new dealerships and facility upgrades. Remember to evaluate the condition of your own facilities and see them through the eyes of the customers.
John Paul Strong
John Paul Strong combines his two decades of automotive marketing experience with a team of more than 140 professionals as owner and CEO of Strong Automotive.
Stay in the fast lane
Get industry updates delivered
to your inbox