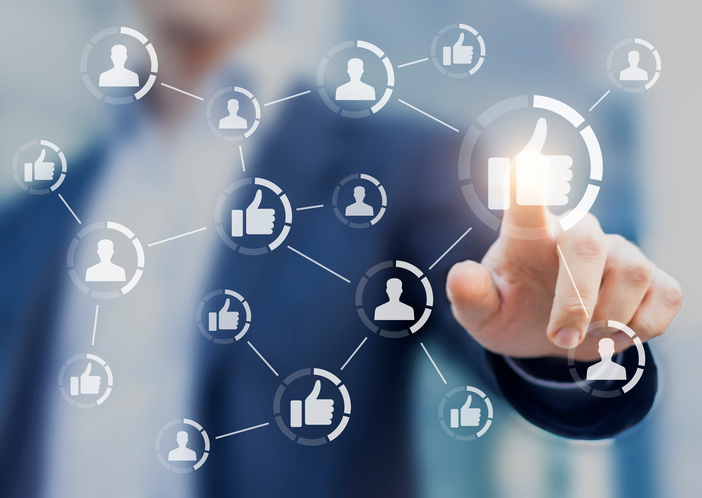 The age of Facebook has made a tremendous impact on the way businesses interact with potential and returning clients. Through this medium, personal interaction of businesses and their clients have become the norm when it comes to generating a positive public persona. The more personal and interactive a business is, the more "likes" they accumulate and their public awareness increases. Nearly 80% of Fortune 500 companies have active Facebook pages and many of them spend enormous amounts of time and money creating brand-generating content to persuade people to follow, engage, like and eventually buy. So, with everyone managing their Facebook pages and monitoring their interaction, what is the value of a Facebook "like" to your dealership?
This might surprise you, but there is a major way to capitalize on your Facebook fame. Despite the fact that merely getting a "like" on Facebook does not change a customer's behavior or increase the chance of a purchase, there is a way to convert "likes" into a positive behavior towards your brand or product. Are you ready for this? Strategic advertising will help turn your Facebook "likes" into real faces on your lot. Let me give you three ways to increase next day traffic through Facebook advertising.
Work "Likes" to Your Advantage
Monitoring your social channels for expressive endorsements provides a terrific way to integrate those endorsements into upcoming marketing campaigns. When someone engages with a post or picture, you have an opportunity to interact with them and get inside the mind of a recurring or potential customer. Plus, you get an understanding and awareness of where your clients reside and how you can interact with their community. Community involvement can create brand awareness thus creating greater opportunities for successful future marketing campaigns.
Make Referrals Meaningful
Highlighting customer engagement is important, especially when it comes to endorsements. Meaningful endorsements are a reflection of real-world recommendations. We see this all the time in political races, when famous actors and business people endorse politicians who are running for office. So how do you make the same impact with your social media? Look to engage with a customer who is driving one of your vehicles, recently used your collision center, or continually leases from your dealership by creating targeted Audiences in Facebook. Encourage customers to write reviews on your Facebook page. This is both beneficial to you and individuals connected to your customer via applicable outlets.
"Pull" the Market and Listen to Customers
Listening to customers is not new by any means. Social listening isn't any different. By listening to your followers and engaging online, you can better understand your customer. Responding to comments and questions on your social channels in a timely manner creates a personal touch. Creating an online reputation of fast response and resolution, makes your customers feel like their voices will be heard. This instant gratification type of response strategy adds a personal touch of reliance and trust.
Social media management can seem like a very daunting element of your marketing strategy; however, when done correctly, managing social media—like Facebook—can reap the rewards of strategic, diligent execution. Like its name, social media is to be "social" and not impersonal. To see the most results, make sure your social media channels are interactive and personal. Don't miss out on a great opportunity to grow your business by growing your social media presence. Your goal is not merely to get a "like", but to turn that "like" into someone on your lot.
Let Strong Automotive Merchandising help evaluate your online marketing presence and show you how you can generate the most next day traffic from your social media.
John Paul Strong
John Paul Strong combines his two decades of automotive marketing experience with a team of more than 140 professionals as owner and CEO of Strong Automotive.
Stay in the fast lane
Get industry updates delivered
to your inbox