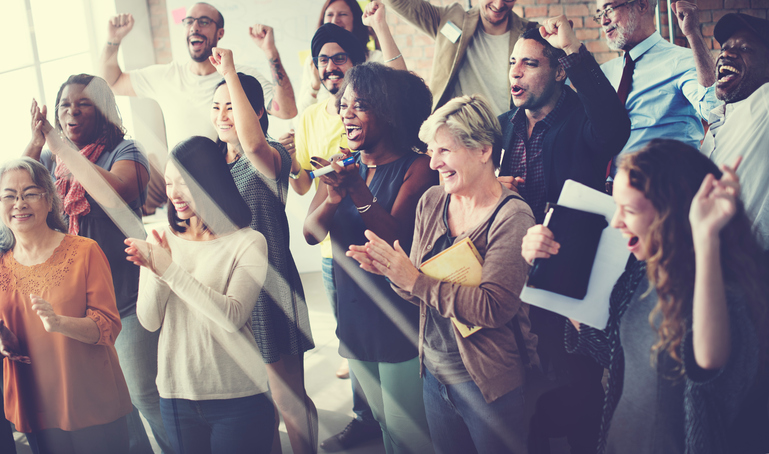 I'm on a mission today to discuss a plan for a sizable dealership group to change their process for monthly sales meetings. My father taught me early on in this business that if the people at the dealership don't believe that a plan is going to work it never stands the chance of actually working, regardless of the reach of the advertising and merchandising plan behind it.
Now, to fully disclose I am not and do not pretend to be a sales trainer for dealerships. But what I do know how to do is put on a show. And by putting on a show I mean creating an event and atmosphere that makes every sales person so fired up to sell more cars. They will leave that meeting wanting to sell a car to the first person they see – even their friends and family.
I call it "taking ordinary and making it extraordinary". Periodically (not every week or even every month) hold a kickoff meeting for a month or a sale that includes the following:
Offsite Venue – take your sales team somewhere out of the typical sales meeting room. Go to an auditorium, rent out a restaurant, or someplace special so your people feel special. That's a big deal.

Music & Sound – have great music playing when they walk in and a microphone so everyone hears everything. Have motivational videos playing and any other items that will pump them up.

Food – everyone loves to eat. If it's an early meeting, provide a hearty breakfast – something delicious. If it's later in the day, provide lunch or dinner but make sure their stomachs aren't growling as you are talking.

Money – lay out a bonus plan, contest, spiff plan and have a component of instant gratification – meaning let them walk out of the meeting with some money in their hand even if it's from a previous month's or contest's spiff.

Purpose – make the meeting or the message have purpose. If you are starting a 60 day sale then make it about the 60 day sale. If you are running new creative or have a new strategy make it about the new strategy. If you are moving into a new store make it about the new store. Whatever is happening make sure it is clear and they walk away knowing the game plan.

Fun – it has to be fun. It has to have people smiling and ready to go into battle when they leave the room.
Over the years we have worked with dealers to conduct many of these types of meetings and just about every one of them is different. I am writing this now because we are entering into the months of the year where this kind of extraordinary approach is needed. Something so small can make a huge difference.
John Paul Strong
John Paul Strong combines his two decades of automotive marketing experience with a team of more than 140 professionals as owner and CEO of Strong Automotive.
Stay in the fast lane
Get industry updates delivered
to your inbox