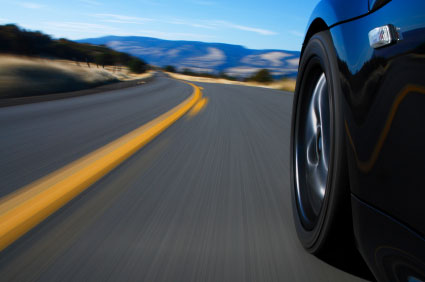 The last two weeks have been very out of the ordinary for me. I spent the most of last week in Colorado at the Innovative Dealer Summit where I was a guest speaker on the subject of "Effective Website Merchandising Generating More Traffic for Your Dealership." However, giving the speech was not the highlight of the week. The best part of my week was getting to watch other companies present and see what other vendors provide. If you've ever met me before, you would know that is how I get the wheels turning.
My time in Denver was very well spent because it showed new possibilities and tools that are effective at generating traffic for dealers and most every one of them was a web based tool or product. It was hard for me to commit to attending this conference. It has always been my rule not to go to the NADA conventions of the world, big auto shows, or other conferences simply because they take away from the time I get to spend in dealerships and working with the people who have their boots on the ground. For this has always led to the innovations and tools we use to create more traffic.
Following the Innovative Dealer Summit I traveled to Las Vegas to attend the NAB (National Association of Broadcasters) exhibition. It is quite possibly the neatest show out there if you are into the latest video, audio and tech products like 4k cameras, drones and anything else under the sun. The purpose for attending this show was to narrow down our selection of new editing equipment and server needs for the next 5-10 years. While walking around the floor seeing products and hearing about services that I had never even dreamed of to make video production more cutting-edge and effective, one thought kept crossing my mind — there is no lack of technology out there to do the work. Only a lack of dedication, execution and follow-through to be really great at what you are trying to do.
Seeing technology and advancements in broadcasting equipment just in the last 5 years since our last major purchase was truly amazing at what can be done now and the speed at which it can happen.
It was one of the more interesting two-week voyages in my career and one that has the wheels turning very fast as I start to think about what is coming next.
John Paul Strong
John Paul Strong combines his two decades of automotive marketing experience with a team of more than 140 professionals as owner and CEO of Strong Automotive Merchandising.
Stay in the fast lane
Get industry updates delivered
to your inbox