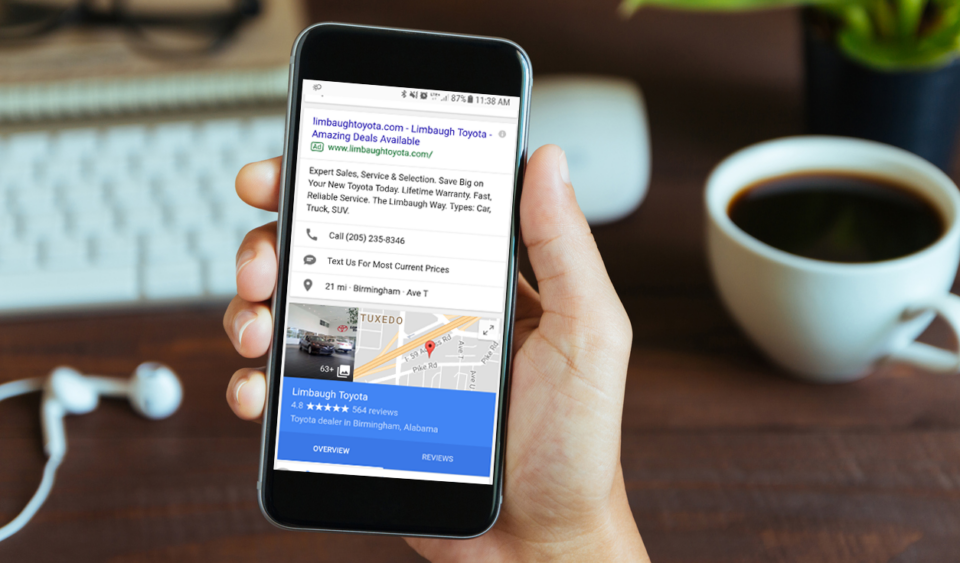 Personally, I prefer a text message rather than a phone call. Sending a text message allows us to send or ask for essential information in a simple, straightforward manner. With everyone utilizing smart phones and capable of sending and receiving text messages, it's obvious that you can capitalize on this technology to reach your customers. Google AdWords has come up with Message Extensions for paid search advertising to do just that. Here's how it works and how you can use it to drive more traffic to your dealership.
When your paid search ad pops up under a Google search, their Message Extension allows the viewer to text you directly from the ad. This is more than just another convenient way for customers to communicate with your dealership. If you're strategic in this new tool, it's a way to increase your chances of engagement with prospects.
These text links can be created to connect to specific numbers with customized hours of the day that the phone can receive messages. Each number can be implemented for new or used vehicle campaigns based on your overall marketing strategy. As customers are catching on to this innovative technology, I expect the volume of texts will increase as more websites begin rolling out this new feature.
When customers begin using this feature, keep in mind that 95% of texts received won't be specifically related to purchasing a vehicle today. Some of the questions might be something that a receptionist could answer. However, these texts can be turned into leads when you have a willing staff in place that is motivated towards driving traffic towards your dealership. Coaching your staff is a critical step in making this campaign tool work.
Remember, like any innovation of technology available, if you don't use it your competitor will. This is a terrific opportunity to turn a simple text into dealership traffic.
John Paul Strong
John Paul Strong combines his two decades of automotive marketing experience with a team of more than 140 professionals as owner and CEO of Strong Automotive.
Stay in the fast lane
Get industry updates delivered
to your inbox