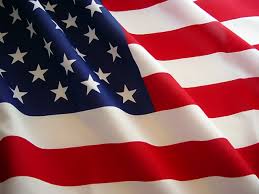 Did you know in military-based communities, more than 90 percent of households have moved within the last five years? The military market is one of constant change, so what kind of programs do you develop to key in on a moving target? Put yourself in their position, get a grasp on their unique situation, and make your dealership available as an ally.
Here are a few elements of effective military appreciation programs we have seen generate positive appeal and build favorable consideration for the military shopper. With each and every part of the program, be advised of the qualification requirements for any existing factory program, especially eligibility for veterans who are retired from service for longer than one year.
New and used car buying programs unique to your dealership

– Consistently market online, direct mail to military-centered zip codes, "welcome wagon"

Nationwide new car buying programs through third parties catering to military

– USAA provides pricing, availability and preferred local dealers

Event sponsorships with free or discounted tickets available at the dealership

– Minor League baseball game, rodeo, music festival, movie passes

– Have a vehicle presence and if possible, salespeople with prior military service

Programs focused on major holidays: Turkeys for Troops, Toys for Tots, 4th Barbecue

– Flyer-driven promotions, base-supported (these generate the highest word-of-mouth buzz)

– Roll out the red carpet (perceived evidence of appreciation makes a difference)

Service & Parts Discounts

– Above and beyond specials (be clear on eligibility status for veterans)

Special assistance to spouse of military member stationed overseas

– A high percentage of vehicle purchases are made during this time by home-based spouse.

Transparent pricing is a must

Connect with sources who can provide information of deployments and return

– Large purchases can be postponed or pulled forward by this factor

Develop a trade-purchase program for military transferring to new assignment

– Think like a soldier: do I want to pull a second vehicle, or would extra cash help

Create family friendly promotions to bring military shoppers off-post

– When you have an event that is bigger and better, sound-off to include the military
If you are a dealer without a military appreciation plan, the first step is to review your troops for individuals already on-staff who have military experience. They will be a great asset in helping to calculate the number of active, reserve and retired military in your market; there is a good chance they will already know what programs are available as well. And you can be sure, they will be proud to get word-of-mouth momentum started about the good news for the military at your dealership.
John Paul Strong
John Paul Strong combines his two decades of automotive marketing experience with a team of more than 140 professionals as owner and CEO of Strong Automotive Merchandising.
Stay in the fast lane
Get industry updates delivered
to your inbox