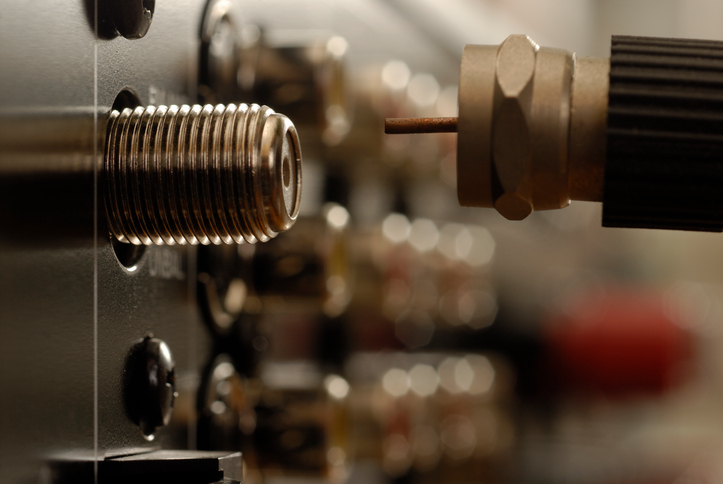 There's a new television and cable ratings system giving ratings giant Nielsen a run for its money – comScore. In actuality, it's not that new, but it's becoming increasingly evident that stations and agencies are taking a serious look at what comScore has to offer compared with Nielsen.
Previously known as Rentrak, comScore tracks viewing behavior from more than 35 million televisions in all 210 TV markets, a number likely to increase to more than 38 million by the first quarter of 2018. It is important to note that comScore ratings are based on households, meaning that if you are buying media targeting adults 25–54, a household with someone living in it who is 25–54 will be counted. comScore data is collected using satellite and cable set top boxes.
Nielsen – The First, But Not the Only
Nielsen has been the sole provider of supplying ratings data for more than 60 years. It has been the "currency" for media buying from all sides. Whether you were on the sales or buying side, every negotiation started with Nielsen numbers to tell you how many people watched and what kind of demographic profile they represented.
In 2018, Nielsen will be doing away with the standard "diary" format for collecting viewership data and will be using return path data (RPD) collected from satellite and cable set top boxes as well as the already established meters and people meters.
Currently, 140 markets are Nielsen "diary only" markets. These markets will move to 100 percent set top box collection of viewership data in 2018. In addition to the diary markets, Nielsen has 25 Local People Meter (LPM) markets, 19 metered markets with Portable People Meters (PPMs) and 26 metered markets without PPMs. Meters are electronic boxes installed in Nielsen family homes to record what is being watched and by whom. With LPMs and PPMs, each family member in a sample household is assigned a personal viewing button that identifies them as the viewer and records their age and sex (along with other relevant demographic information).
Accessing Set Top Box Data
Although set top box data collection is a more accurate avenue for collecting data than diaries, there is one problem – some cable companies won't share their data. Currently, only AT&T/DirecTV, Dish, Charter (Legacy) and Cox (for comScore only) share their data. Both comScore and Nielsen are missing data from the main cable households – Comcast, Spectrum (Charter, Time Warner & Bright House) and Altice (Cablevision). In 2018, Spectrum will begin sharing its data with both Nielsen and comScore.
The Biggest Difference
The main difference between the two ratings companies is their methodology and how they handle demographic data. comScore does not have demographic ratings. Instead, comScore uses Experian data to indicate household composition. comScore uses program rating indices compared to the total U.S. households that have people within that age range residing in them. For instance, if a household consists of one male age 51, one female age 50, one female age 16 and one male age 19, each one of those age groups receives credit for viewership of each program viewed within that household.
Nielsen does have specific demographic data gathered from the people meter panels and viewer assignment that is predicated on matching viewing probabilities of LPM/PPM homes to non-LPM homes to assign their viewing.
The Winner for Us
Nielsen is still the ratings currency for the majority of the stations that we work with. That, coupled with the fact that Nielsen's demographic ratings are more statistically sound than comScore's, are the main reasons why Strong Automotive Merchandising still primarily uses Nielsen data when negotiating with stations.
With Nielsen evolving to 100 percent return path data in 2018, sample sizes will increase, making ratings and viewership data more reliable and estimating program audiences more precise. All of this adds up to more exact buys for our clients.
Both ratings companies continue to evolve and offer enhancements to their methodologies.
As your agency, we want you to be familiar with both Nielsen and comScore and what they have to offer. We will be watching the developments and talking about this more in 2018.
It will be interesting to see how this all shakes out. Either way – competition is good and ultimately it will only mean a better product and more accurate data reporting in the future.
John Paul Strong
John Paul Strong combines his two decades of automotive marketing experience with a team of more than 140 professionals as owner and CEO of Strong Automotive Merchandising.
Stay in the fast lane
Get industry updates delivered
to your inbox