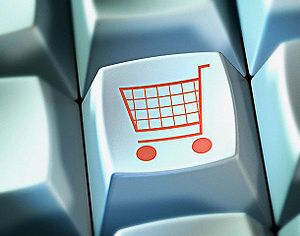 $1.6 billion will be spent online during retail Black Friday shopping.
The goal is to stay ahead of the curve. To do so means spending a significant amount of time studying trends, and in this case – online shopping. When I saw that "$1.6 billion will be spent during retail Black Friday shopping" it was not a shock, but rather confirmation. This figure, provided by Adobe, represents an upsurge of 17 percent from last year, even though retailers forecast overall softer holiday spending. The author of the article made an astute observation in noting shoppers may be spending less overall but without a doubt the majority of what they are spending is being spent online.
It is a fact that shoppers now visit your dealership online well before you see them in the showroom. The lesson to be learned for our industry is to be so conscious of building trust onsite. This is accomplished by creating a sense of confidence for the shopper. These online holiday shoppers are making what can be described as the most important purchases of the year – holiday gift items – and they now trust the retailer to deliver as ordered and on time.
I believe this confidence comes from an immediate response, which reduces the chances of a shopper seeking the same product elsewhere. That's exactly what our business is all about. The customer is thinking: same product, lots of places, who wants my business now?
John Paul Strong
John Paul Strong combines his two decades of automotive marketing experience with a team of more than 140 professionals as owner and CEO of Strong Automotive Merchandising.
Stay in the fast lane
Get industry updates delivered
to your inbox