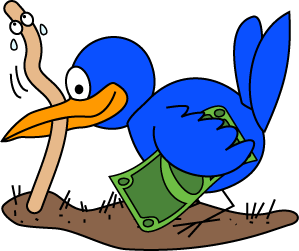 Beautiful fall weather, football, leaves in full color – enjoy it while you can! I made my seasonal visit to the Farmer's Almanac site for winter 2014 prognostications and here are just a few of the regional descriptions for this year: bitter cold and snow fall in New England, wet and white for eastern seaboard, piercing cold for Midwest. Had enough?
We urge all of our clients to regularly touch base with their customers through Service Newsletters. Now is the time to offer Early Bird specials to customers before they head south, although winter is going to be felt in that part of the country too. Heating and cooling specials as well as tire specials should be up front with discounts to encourage scheduling service now to get ahead of the difficult winter.
Giveaways always get attention – throw in that complimentary ice scraper!
John Paul Strong
John Paul Strong combines his two decades of automotive marketing experience with a team of more than 140 professionals as owner and CEO of Strong Automotive Merchandising.
Stay in the fast lane
Get industry updates delivered
to your inbox