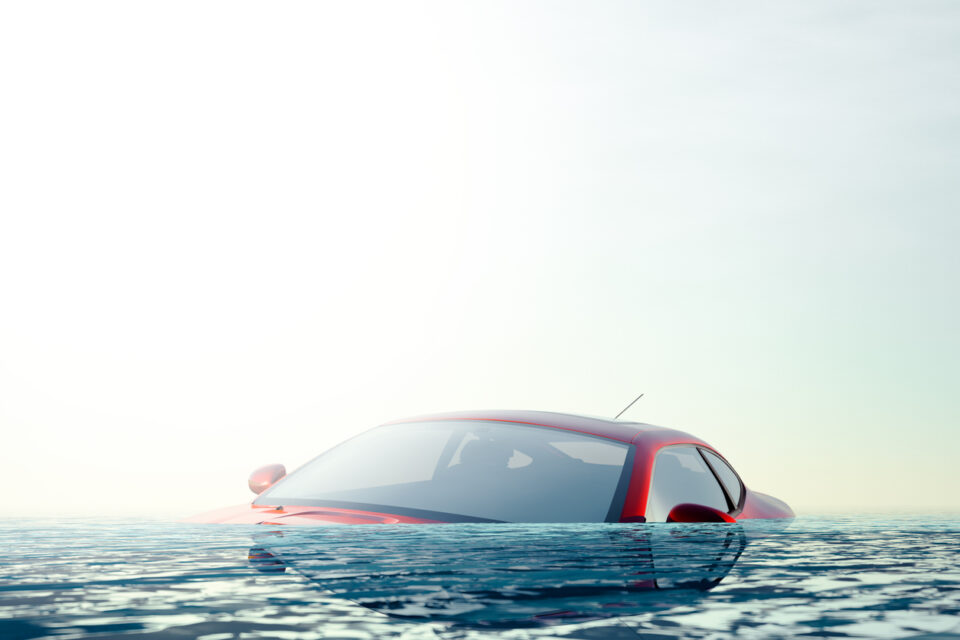 Back in August of 2004, Hurricane Charley made landfall as a Category 4 with 150 mph winds, and on Wednesday, Hurricane Ian matched Charley's strength. Charley crisscrossed the Sunshine State, and by the time it exited off the East Coast, a damage value of $22.9 billion (adjusted to 2022-dollar value) was done.
Damage assessments from Hurricane Ian will take months to complete, but in terms of rain and surge, Ian has already surpassed impacts from Charley.
Strong Automotive Merchandising predicts up to 50,000+ vehicles could need replacing in Florida from Hurricane Ian. In 2022, Florida is estimated to have over 22 million residents (up from 17,374,824 in 2004). After Charley, nearly 18,000 were replaced.
"With the increase in population especially along the track of the storm, and the number of evacuees leaving vehicles at home while they run from the storm, it's easy to see how vehicles losses could easily double Charley," said John Paul Strong, owner of Strong Automotive Merchandising.
Source: Florida Office Insurance Regulation, 2006
FACTORS:
Size
Hurricane Charley was on the small side of the hurricane scale and only produced sustained hurricane-force winds outwards of about 15 to 20 miles from the center. In comparison, Ian's hurricane-force winds extended outwards around 50 miles, and tropical-storm-force winds were experienced outward up to 175 miles from the center.
The wide core forced authorities to issue a Hurricane Warning for 15 million residents in Florida, including Orlando, Tampa, and the entire Southwest Coast.
Scope of storm surge
During Hurricane Charley, areas around Ft. Myers Beach and Captiva Island reported a water level rise of around 9 feet, but the surge was limited in scope. In comparison, Hurricane Ian produced a storm surge of at least 12 feet in some areas.
Forward speed
Ian was expected to take around 24 hours to cross the approximately 120-mile-wide Peninsula, while Charley only took about 7 hours due to the storm's forward speed. The fast movement allowed Charley to remain intact longer, which proved to be disastrous along the I-4 corridor as sustained hurricane-force winds were reported across the Peninsula.
Rainfall amounts
Charley's fast movement through the state limited rainfall amounts, and many communities reported seeing less than half a foot of rain from the 2004 event. Charley's heaviest rainfall amounts were reported along Florida's Gulf Coast, around the area of landfall.
Due to Ian's slow movement, communities that stretch from the Gulf Coast, along Interstate 4, to the Atlantic Ocean, could see double, triple, or even quadruple the amount of rainfall that Charley produced.
The National Oceanic and Atmospheric Administration's Weather Prediction Center warned some areas could see at least 20 inches of rain before the storm exits the coast.
Source: Fox Weather
John Paul Strong
John Paul Strong combines his two decades of automotive marketing experience with a team of more than 140 professionals as owner and CEO of Strong Automotive.
Stay in the fast lane
Get industry updates delivered
to your inbox