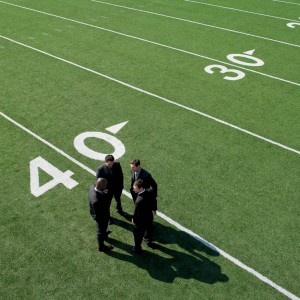 Monday Night Football this week was so lop-sided I had turned my attention to something else but for some reason I caught these words from analyst Jon Gruden, "Pressure, you either make it or take it." From what I had seen he was obviously referring to the defense pounding the quarterback into one mistake after another, but where I found his comment most applicable was automotive sales leadership – the "real" game.
For every dealer I have heard acknowledge with a nod, "We had a great month", the majority of responses for success range from a fist-pumping "we kicked their butt", "we ate their lunch" or to the coveted "we are #1 in the market!" No doubt about the competitiveness of this business. One thing the consistent winners have in common is their devotion to planning. They plan ahead to put the pressure on other dealers as well as themselves. They sustain the heat month after month by focusing on their market's prior tendencies and evolving opportunities.
One reason I enjoy working in this business is the immediacy of information that reveals performance levels. Sales reports with YTD and MTD comparisons are available with the touch of a computer key. The calendar is the same for all, as one dealer said, "We all start on an even playing field." Two more turns of the 2014 calendar and the new season begins. Get your staff together now and start putting together the best game plan ever for traditional and digital execution.
John Paul Strong
John Paul Strong combines his two decades of automotive marketing experience with a team of more than 140 professionals as owner and CEO of Strong Automotive.
Stay in the fast lane
Get industry updates delivered
to your inbox